When you ask anyone what your favorite college life based movies the answer must be from the list of below. it's likely that you're hearing 'college' together. Why not, then? Don't we all remember the time when we didn't have a duty, no responsibility, a lot of fun and well, pretend a bit studying! Come on, admit it, admit it! This is why College life movies are a must-watch.
You must take two hours of your life to remember your good old days and perhaps to catch up with your good, old friends! You know.
So we'll take you on this note with
10 Bollywood Movies on college life, which will take you back to your days of gold.
3 Idiots
The first one to cross our minds is 3 idiots when we think of college life movies. This is for all the hostel kids at the engineering schools! Based on the novel by Chetan Bhagat. 3 Idiots tops the Bollywood Movies List. This film is bound to recall a memory of at least one college for all, whether it is the idea of bromance between the three college students or college romance, the super stringent teacher, or the stress of examinations or the extra stress of the university placements. For those who study engineering, of course!
Two States
The film is about two IIM students in Delhi who both belong to different nations, a hero of the Punjabi family, a Tamil family, living in Chennai, and who fall in love with each other. They organize a meeting with each other's parents that goes wrong to get their parents' consent and there begins the real challenge. The stars in the leading roles are "Arjun Kapoor" and "Alia Bhatt."
Jaane Tu Ya Jaane Na
Jaane Tu Ya Jaane Na would definitely be an emotional watch for all the lovestrike souls who were in love with their best friends (come on, it is!) many times! But besides the love factor, the film showed a very cool gang of high school buddies, really thick. In fact, the film mainly focuses on problems of love in college – you know, you love your friend and you don't live it for the longest time, or you love the wrong person, or you are finding the right person for your friend. But this Hindi Bollywood Movie explored another peculiar theme that many other college-based films did not really care about – the complicated yet beautiful.
Fukrey
The film begins with the two backbenchers from school, who have very high dreams of going to dream college, but who cannot afford to join college. So they decided to take the lottery through the god's donation, "Chucha" where he sees a dream and tells it to 'Honey.' They still want to bet on an enormous amount, so they can't afford to deal with many problems while placing the big amount on the lottery. It is a must watch Bollywood Movies based on College Life. The stars in the leading positions are:"Ali Faizal," "Varun Sharma," "Pulkit Samrat" and "Pankaj Tripathi."
Munna bhai M.B.B.S
A story of two lovely goons and the quest to find "Munna's" childhood Love "Chinky" The movie with Sanjay Dutt and Arshad Warsi. Munna will soon be admitted to MBBS college. For his teachers Munna turns out to be a complete rebel and a pain in his ass, and so the fun begins.
Rang De Basanti
The film follows a British film student traveling to India to record a history of the Indian revolutionary movement's five freedom fighters and to find where they would have become the freedom fighters. She amuses and casts in the film five young men who inspire them to combat their government's corruption. In the lead roles the movie cast "Aamir Khan," Madhavan, "Siddharth Suryanarayan," "Kunal Kapoor" and "Atul Kulkarni"
Student Of The Year 1-2
Of course, Karan Johar's drama at college is splendid, huge, larger than life, revolving around wealthy children, very wealthy children. Why #KaranJohar! The film was a typical college love triangle in which the girl falls for the best friend of her boyfriend. Yeah. Yeah! With the background of an annual competition student, the film explores subjects such as love, friendship and the spirit of competition. These movies have changed the face of Hindi Movies. This one's for you, therefore, for all sports stars in their colleges! Both first and second part of this film have amazing cast like – Alia bhatt, varun dhawan, Sidharth, Tiger Shroff , etc
Chhichhore
Chichore is one of the late Sushant Singh Rajput's most understated college-life films. Anirudh takes a trip down the recollection path and recalls his college days as a tragic incident. He shares his experience with his son Raghav who, despite being a very good student, struggles to combat the failure to be accepted in a college. He tells his son about how he and his friends became winners from losers through his school day experiences. This Hindi College movie is too good to miss. It inspires and teaches university life that success and failure form part of life.
Wake Up Sid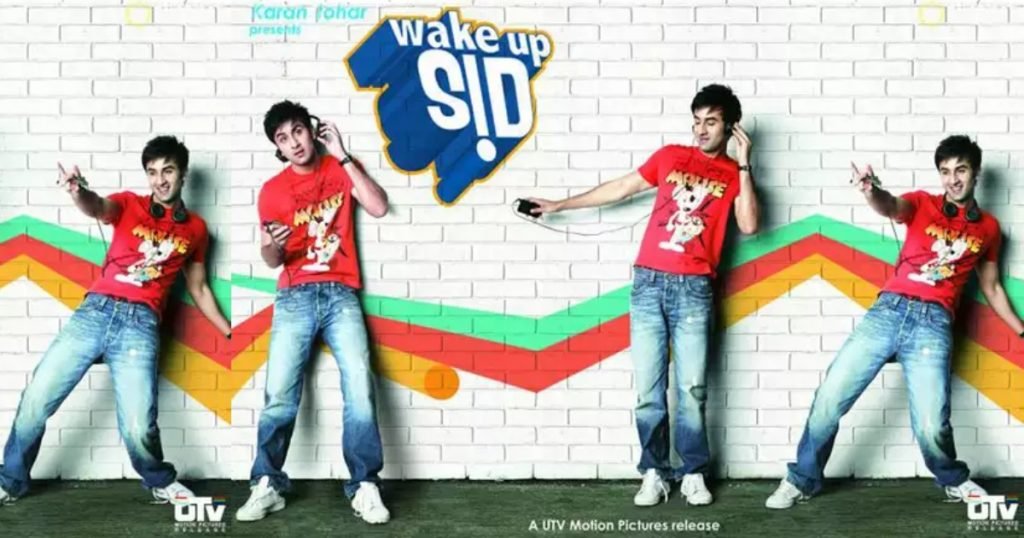 Come on, come right out and say, it's not the most important college film! In fact, students of all generations could relate to it, as it typically covers college life and all the confusion you face once it is finished! Wake up Sid is a good college movie that will surely evoke many college memories whether old friendships are falling apart, college romances breaking, failed exams, clue what to do in your life after school, strained relations with your parents, or finally finding your true calling in life!
Main Hoon Na
The movie Main Hoon Na has many Bollywood pulls and is based on college life. It is one of the top Bollywood Movies. The film is very different from the real worlds, but a must-see from a military officer who joins the college as part of his duty to spread romance between teacher and student and who has turned his head for a tomboy and turned the beauty queen and bromance between two long lost brothers.
Bottom line –
Also read- 7 LATEST HINDI MOVIES ON ZEE5, DISNEY+ HOTSTAR, AND NETFLIX RELEASING IN MAY 2021
These are just some of the blockbuster best College Based movies for college and school that obviously leave plenty out. All these films have taken us back to a time when there are no obligations, no limits, no responsibilities, a little bit of studying, and a lot of fun!