When it comes to the Best Hindi Comedy Movies on Amazon Prime, comedy is a genre that everyone enjoys, from children to the elderly. It is, however, extremely difficult to make people laugh. Laughter and comedy have made significant contributions to India's stand-up scene. The next generation is putting in a lot of effort and succeeding in this field.
"If you are looking for light drama and want to laugh your heart out, we have a list of the top Best Comedy Shows and Movies on the Amazon Prime Video App".
Happy watching !!!
1.Good Newz,Best Hindi Comedy Movies on Amazon Prime
Good Newz is one of the most recently released comedy films and ranks second on the Best Hindi Comedy Movies list on Amazon Prime. Along with a strong cast, it features hilarious scenes from Diljit Dosanjh and Akshay Kumar. It follows the journey of two married couples who become neighbors. Since its release, the song "Chandigarh mein" has become an anthem. It is performed by talented singers such as Hardy Sandhu, Asees Kaur, Lisa Misra, Badshah, and others.
2.Hostel Daze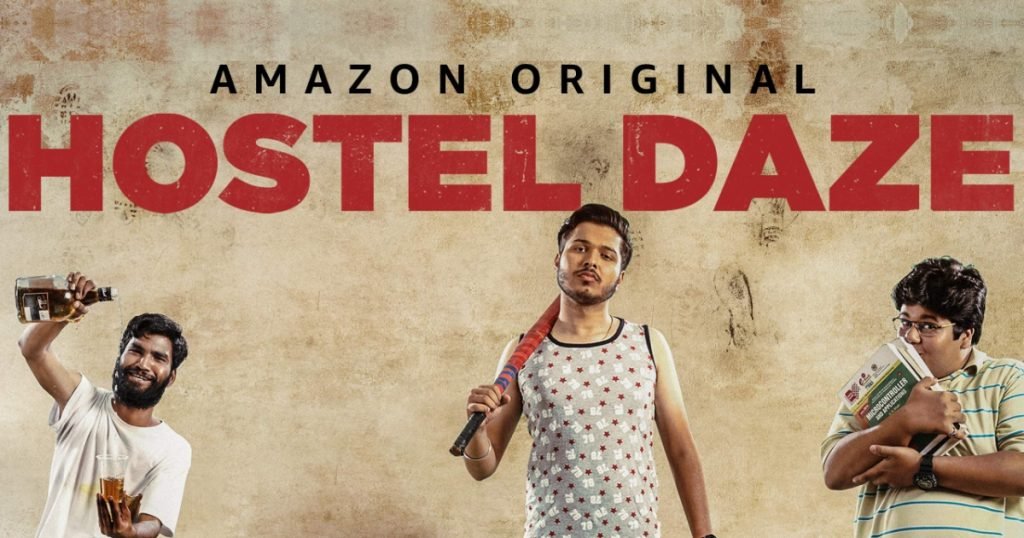 Any movie or series based on engineering or hostel life will undoubtedly reach a larger audience. Most of us have lived in hostels, and a common engineering degree is the main reason for our success.
One such series is Hostel Daze, which is about engineering students and their hostel life. Four students from the same wing (Ankit, Chirag, Jaat, and Jhantoo) meet and explore their hostel lives. The plot revolves around their bonding, debates, clashes, semester preparation, and so on.
3.Jawaani Jaaneman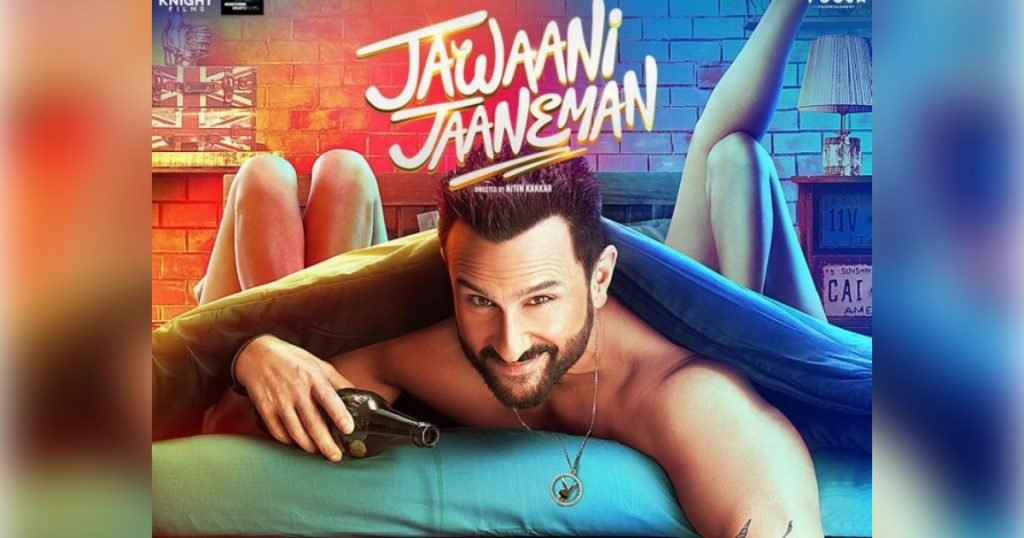 This 115-minute comedy-drama Jawaani Jaaneman is already available on Amazon Prime Video. The film, which also stars Alaya F in the lead role, depicts Saif as a "trying-to-look-young-but-actually-old" man who gets his hair dyed frequently and wears reading glasses. He does, however, frequently party and ends up meeting his own daughter in a nightclub. When he discovers his daughter is pregnant, his life takes a strange turn, and he eventually changes as a person and begins to become emotional about her. To know and understand more, watch this film as soon as possible, as it is a must-see.
4.Chacha Vidhayak Hain Humare
Chacha Vidhayak Hain Humare tells the story of a jobless 26-year-old bachelor whose chacha is an MLA. He is the nephew of an MLA to the outside world, so he is free to do whatever he wants, but only he knows the harsh reality. But he doesn't show it, and he walks around town with his shoulders held high. Chacha Vidhayak Hain Humare is a light comedy show, one of the best comedy series on amazon prime, with a simple plot that will brighten your day.
Read More- THE MOST SUSPENSEFUL BEST THRILLER MOVIES ON NETFLIX OF ALL TIME
5.Comedy best hindi movies on amazon prime, Shubh Mangal zyada savdhan
Here's another new release's latest movie on amazon prime that will make you laugh while discussing a serious subject – gay relationships. Ayushman Khurana, Jitendra Kumar, and Gajraj Rao have all given outstanding performances, making the film worth seeing multiple times. Yes, it has its share of romance and drama, but the comic timing of such great actors makes every comedy scene memorable. It is unquestionably a must-see.
6.Hadh Kar Di Aapne
Best Hindi Comedy Movies on Amazon Prime: Hadh Kar Di Aapne is a great choice if you are a die-hard Govinda fan like me. In one scene from the film, Govinda played nine different characters all by himself. It's worth watching because of the story and the comedic timing. Rani Mukerji, who plays the female lead in the film, is overshadowed by a brilliant actor like Govinda.
7.Kis Kisko Pyaar Karoon
Surprised to see Kis Kisko Pyaar Karoon on this list of the Best Hindi Comedy Movies on Amazon Prime? Listen to me! Kapil Sharma is making his acting debut. The guy who has been in the spotlight for all the wrong reasons, but this film will keep you entertained as a viewer. It's the story of a man who has three wives, all of whom live in the same apartment. The film depicts an intriguing story of a struggling man who bears a great deal of responsibility.
8.Bang Baaja Baaraat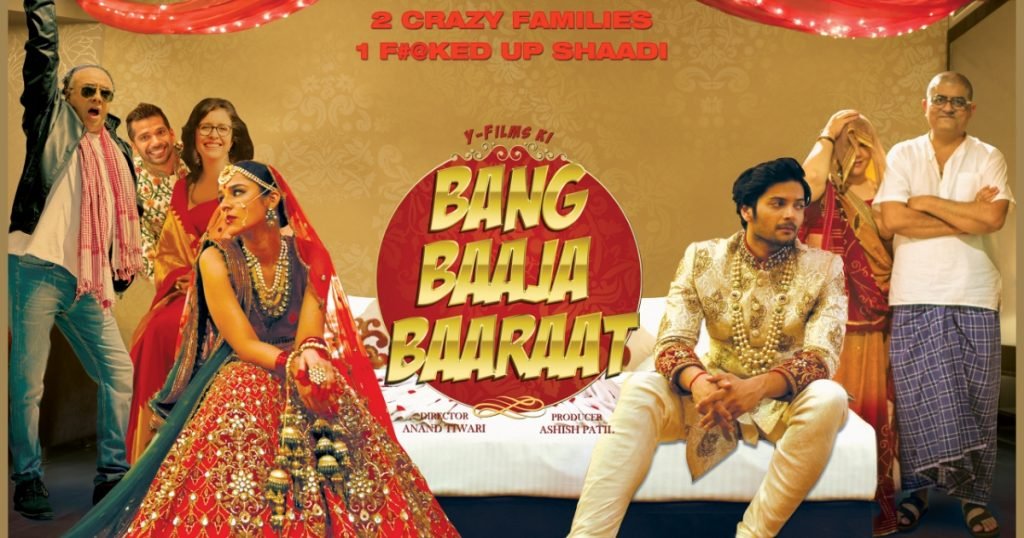 Bang Baaja Baaraat is a thoroughly modern rom-com that isn't afraid to depict the more risqué aspects of urban relationships. From how the lead couple meets (swipe right if you think you know how), to the rather explicit bachelorette party that the bride-to-friends are thrown for her, to a particularly hilarious quasi-incestuous relationship that smacks you in the face, the show straddles the nuanced and the over-the-top surprisingly well. This is definitely the Best comedy show on amazon prime.
9.Hindi Medium

Hindi Medium, starring Irrfan Khan and Saba Qamar, was a huge hit in 2017 not only because of the music, comedy, or stellar performances but also because of the storyline and message it portrayed to the public about the Indian Educational System. It's a total laugh riot and unquestionably one of the Best Hindi Comedy Movies on Amazon Prime.
Must watch these best comedy movies on amazon prime and be ready for the extra dose of fun!!!