We are constantly on the lookout for more Natural Hair Cleanser, safer, and effective alternatives to store-bought hair products and treatments and Oatmeal face pack. The all-natural cleansing substances listed below are believed to cleanse scalp pores, relieve dryness and dandruff, and promote healthy hair development.
These ingredients should be examined while looking for a homemade shampoo substitute for individuals who are on a DIY kick since going natural.
Here are some Best DIY natural hair cleansers you can use instead of Shampoo –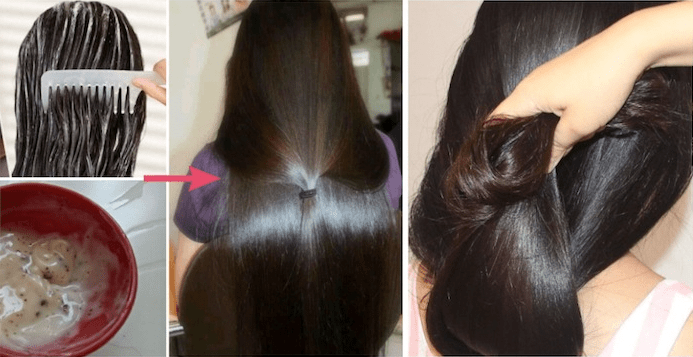 1. Apple Cider Vinegar
Apple cider vinegar (ACV) can be used as a hair rinse to gently cleanse the hair and remove product buildup. It restores the pH balance of your hair and scalp. It has a pH of around 3. If you use an acidic rinse on your hair, such as apple cider vinegar, the pH of your hair strands will be further reduced. Making your hair somewhat more acidic will shut the cuticles, causing the layers to lay flat.
2. Egg Lemon Wash
Egg Lemon wash is best known for Cleansing the scalp.
You Need:
2 eggs and the juice of 2 lemons.
1 tablespoon apple cider vinegar
All of the ingredients should be thoroughly combined.
This solution should be washed out of your hair, followed by a lemon/vinegar wash.
Note: Of course, you don't want your hair to smell like rotten eggs, so make sure you wash it thoroughly.
Read More- TYPES OF FACE PACKS AND THEIR USES: YOU MUST KNOW FOR GLOWING SKIN
3. Coconut milk wash
This homemade DIY natural hair cleanser hydrates your strands while washing the scalp.
You will require::
1 bottle coconut milk
a quarter cup of pure castile soap
1 tablespoon olive oil or Vitamin E
1 tsp (melted) coconut oil*
Other oils, such as avocado, lavender, or almond, also work well for naturally dry hair.
4. Natural Honey Hair Cleanser
It is the most convenient method for properly cleaning the scalp and hair
To make these Natural hair shampoos, you would need
2 tbsp raw honey,
4 tbsp of water.
Mix together and apply thoroughly on the scalp and hair.
Rinse off after 10 minutes with water.
Cucumber shampoo and egg-lemon wash, in particular, are the best simple natural conditioners that perform miracles! When your hair is extremely dry, try a banana smoothie for a deep nourishing protein treatment.
5. Herbal tea rinses
Tea rinses are soft on the hair and smell wonderful Natural Hair Cleanser! However, each herbal tea has a different purpose, so do your homework to find out which tea will work best for your mane.
Rosemary is an excellent homemade shampoo for dark hair (and for darkening grays), whilst chamomile is excellent for lighter-colored hair for Best Scalp cleanser for curly hair.
You'll Need:
2 cups of strongly brewed herbal tea (you can even use two different teas, using a cup of each)
3 teaspoons of your favorite essential oil (we recommend peppermint)
½ tablespoon of baking soda (optional)*
6. FAQ
Q1. Is homemade shampoo better for your hair?
Aside from the environmentally friendly components, switching to a natural shampoo may help your scalp and hair look and feel healthier. Homemade shampoo components can remove impurities from your hair, but they can also deplete natural oils from your hair and scalp.

Q2. Does shampoo cause hair loss?
No, frequent shampooing of your hair does not promote hair loss. In truth, shampooing your hair keeps it pliable and silky because water, not oil, hydrates your strands. The right shampoo for your hair type should pull in water while also washing it.

Q3. Can we use hair cleanser instead of shampoo?
While hair cleansers have the same objective as shampoo, their gentle compositions aren't as successful at totally cleaning hair. So, when it comes to hair cleanser and shampoo, you shouldn't fully substitute one for the other.

Q4. How do you rejuvenate your scalp?
Three methods for treating the scalp and potentially stimulating hair growth include microneedling, microchanneling, and PepFactor.