If you're looking for a quick and Healthy Oatmeal Recipe and a healthy breakfast and can help you lose weight, overnight oats are the way to go and an Oatmeal face pack also is very beneficial.
Overnight oats are not cooked like oatmeal, which is cooked in boiling water on the stove or in the microwave. They're simply rolled oats that have been soaked in liquid overnight in the refrigerator.
Is there anything better than a breakfast that cooks itself while you sleep? Where do we go to register?
Here are the top 15 healthy oatmeal breakfast recipes for quick weight loss:
1. Overnight Cinnamon Roll Oats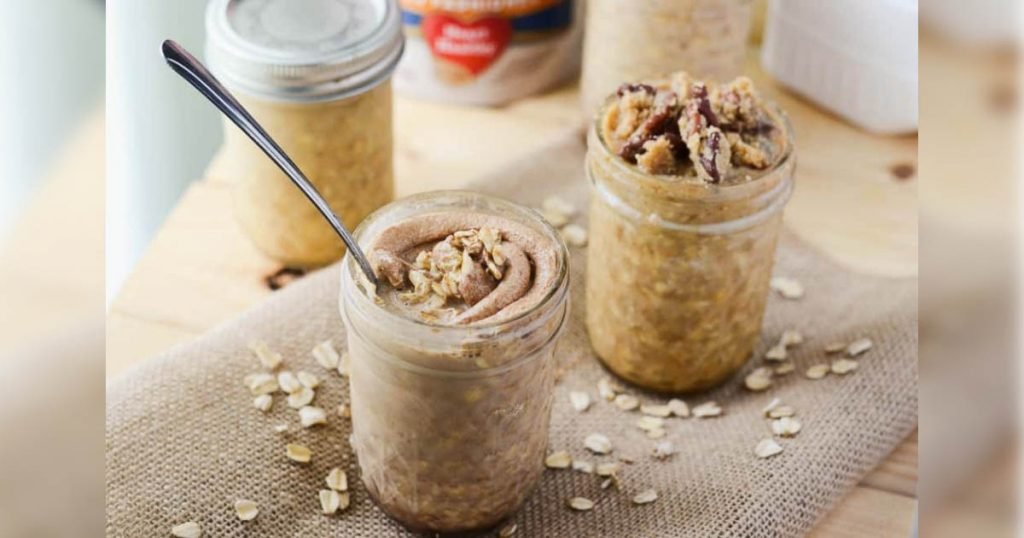 Instant Breakfast Oatmeal varieties are frequently high in sugar and low in protein. (Even traditional stovetop oatmeal can be high in carbs and low in protein.) However, overnight oats provide all of the convenience of prepackaged options while also providing additional health benefits. Protein is added by the milk and Greek yogurt, and fiber is added by the flax seeds. Plus, this version is far superior to store-bought versions. This cinnamon roll overnight oatmeal recipe is perfect if you're craving a sweet morning meal or a breakfast pastry.
2. Peanut Butter Overnight Oats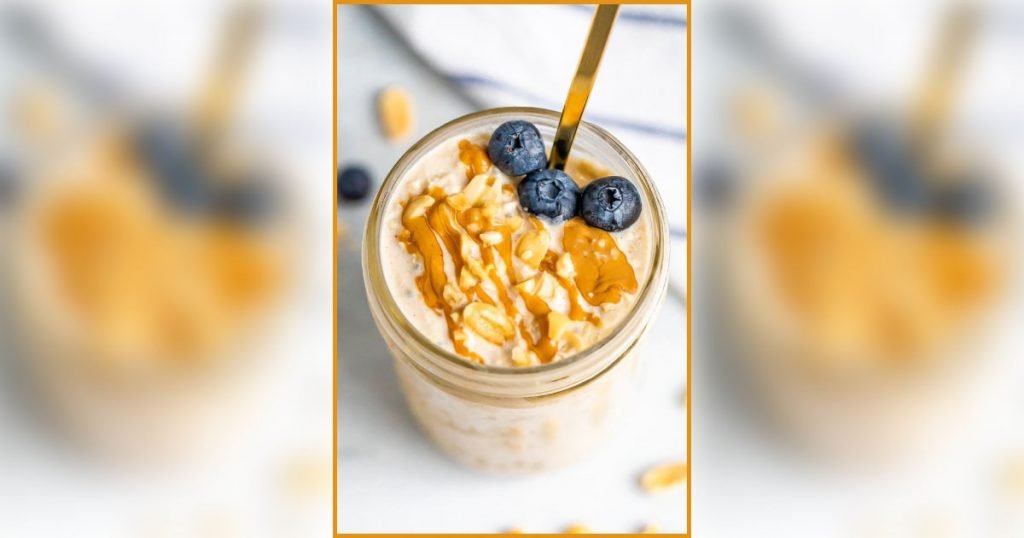 This recipe for peanut butter overnight oats will quickly become one of your favorite healthy breakfasts! It's easy to make with only five ingredients, and it's delicious with fresh berries on top.
Read More- 6 PROVEN HEALTH BENEFITS OF EATING DARK CHOCOLATE – YOU SHOULD KNOW
3. Apple Crumble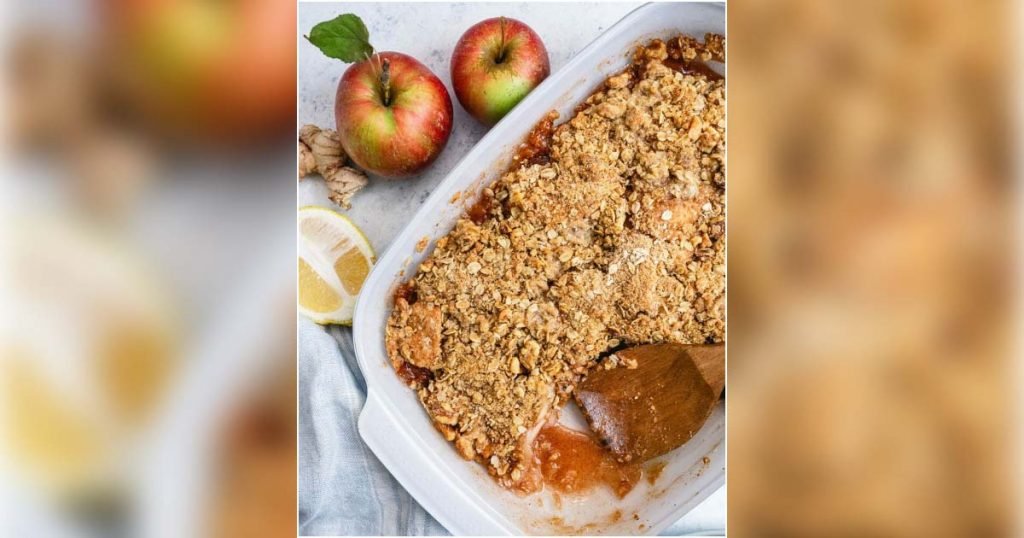 Not only do the oats and almonds add fiber, healthy fat, and antioxidants to this dish that a traditional flour-based crumble would lack, but the crunchy texture of the topping also provides a more satisfying contrast to the soft cooked apples.
4. Keto Overnight Oats with Berries and Cream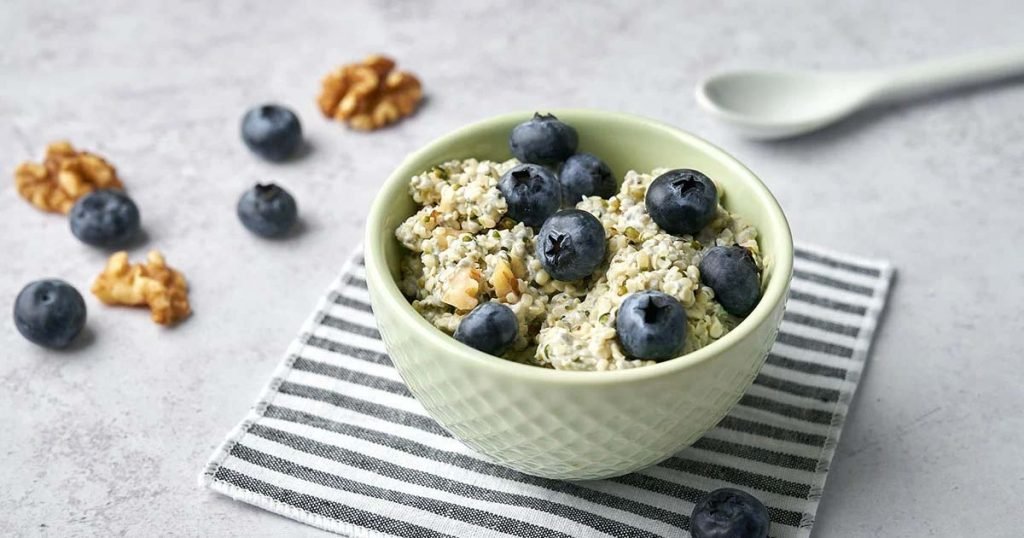 This Healthy oatmeal recipe should be your go-to if you're on the Keto diet but still want your overnight oat fix. To keep it keto-friendly, the recipe starts with hemp hearts, walnuts, and chia seeds. It's also incredibly filling and delicious.
5. Pumpkin Pie Overnight Buckwheat and Oats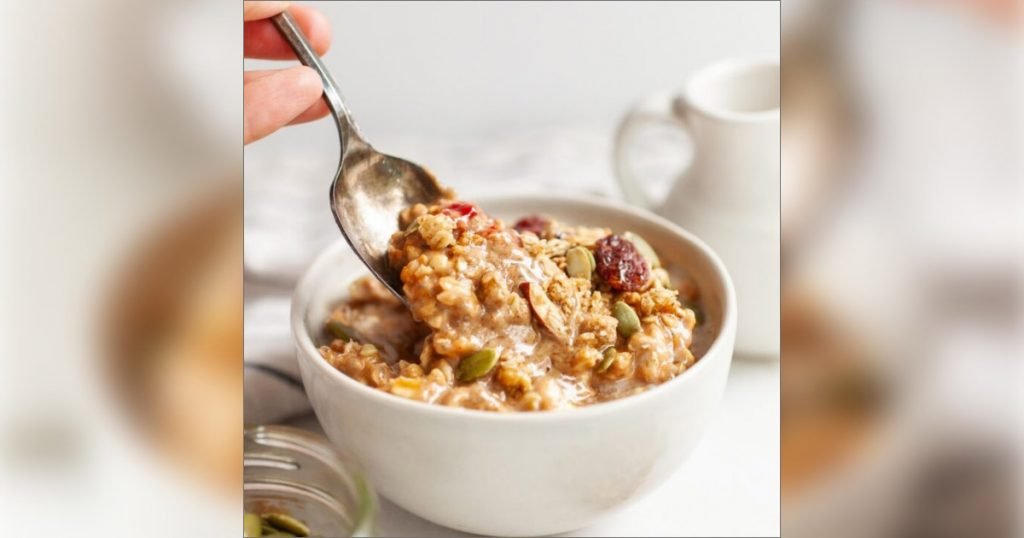 Who doesn't enjoy a slice of pumpkin pie? Even better, pumpkin pie for breakfast! This recipe's texture is enhanced by the buckwheat, which elevates the overnight oat game. You'll want to make this recipe for breakfast on a regular basis.
6. Spiced Pear Overnight Oats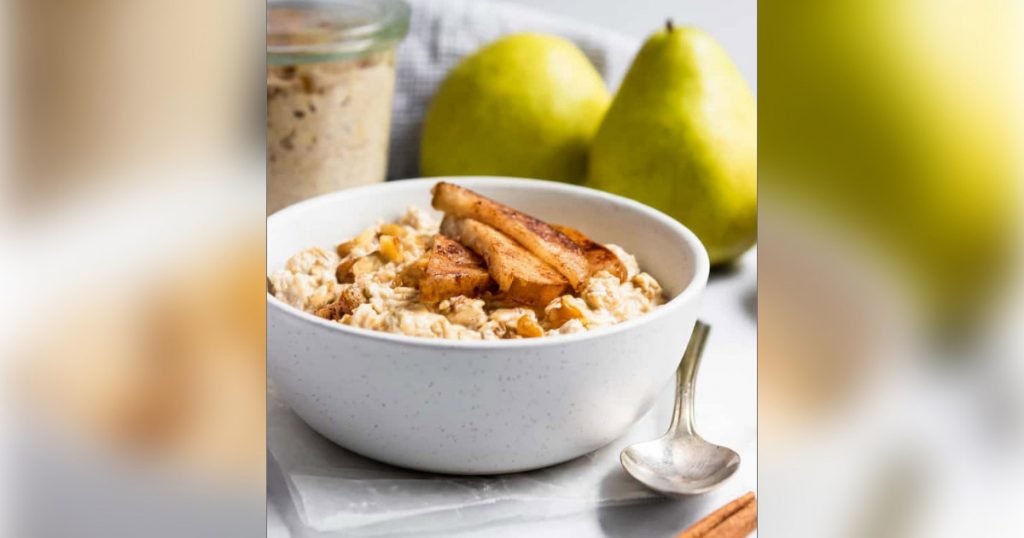 Adding fresh fruit to overnight oats has a certain appeal. It adds the brightness and freshness that we all seek in a breakfast. Pear provides the perfect complement to the simple and classic flavors of cinnamon and maple. This Healthy oatmeal recipe is both delicious and simple.
7. Oatmeal Pancakes with Cinnamon Apples
Oats and wheat flour add fiber and protein to these pancakes, which helps to keep blood sugar levels stable as your body absorbs the rush of carbs that comes with a stack of flapjacks.
8. Oatmeal–Chocolate Chip Cookies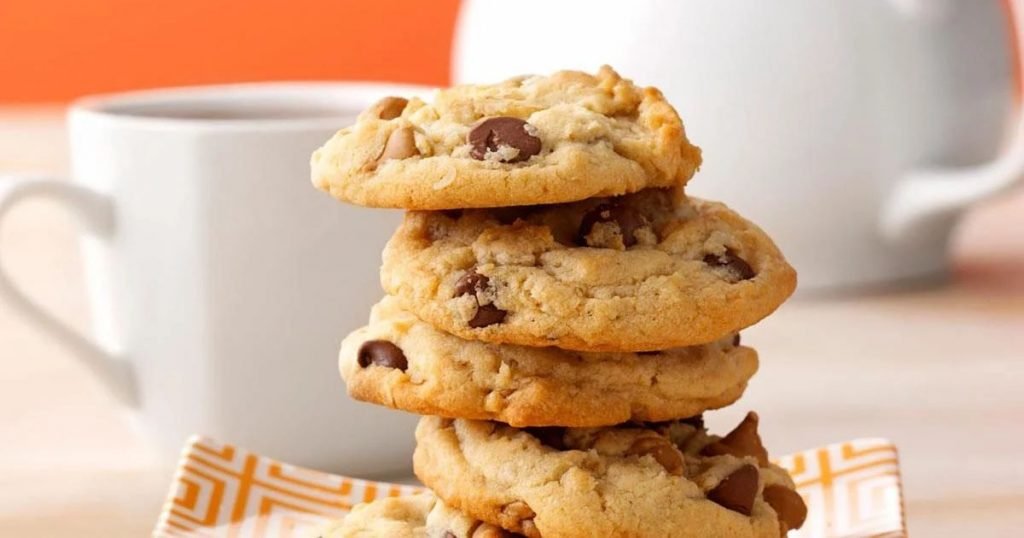 This Breakfast Oatmeal has the texture of these oatmeal chocolate chip cookies is incredible: a perfectly chewy interplay of butter-softened flour and baked oats, with a surprising jolt of chocolaty goodness. Oatmeal is a great way to incorporate a healthy ingredient into a dessert.
9. Flax, Blueberry, and Vanilla Overnight Oats
Blueberries are a great addition to your morning breakfast bowl because they are high in disease-fighting antioxidants and stomach-filling fiber.
10. Paleo Oatmeal
Healthy oatmeal recipes are for porridge fans. However, this does not imply that you must give up completely. It turns out that there are a number of paleo-friendly ingredients that, when mashed together, resemble oatmeal. This paleo oatmeal recipe will satisfy oat fans while staying true to the paleo diet.
11. Strawberry Chia Overnight Oats
Almonds give this sweet and filling breakfast a nice crunch. Additionally, the nut contains stomach-filling protein as well as magnesium, a mineral that aids in blood sugar regulation. The easier it is to keep cravings at bay, which often lead to overeating and weight gain, the more stable your blood sugar levels are.
12. Lemon, Thyme, and Honey Overnight Oats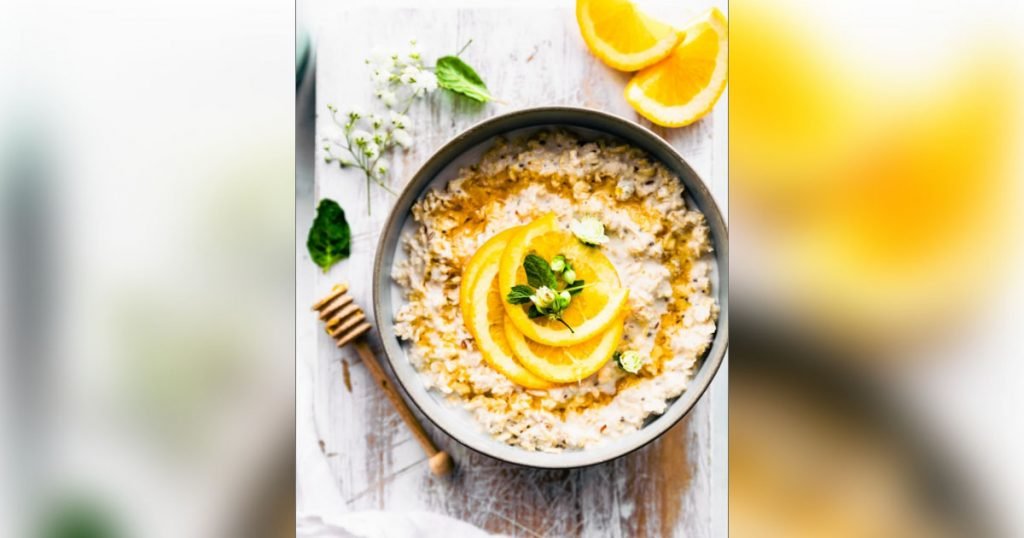 While it may appear to be a five-star dessert, this oatmeal is made entirely of healthy ingredients such as oats, milk, yogurt, thyme, and lemon, and the oatmeal recipe is ready.
13. Orchard Bircher Muesli
This hearty breakfast is far from dull or uninteresting. The flavorful combination of rolled oats, chopped hazelnuts, apricots, and cherries will satisfy your taste buds while also keeping your stomach from growling before lunchtime.
14. Blueberry Muffin Overnight Oats
Although this healthy oatmeal recipe has about the same number of calories as a blueberry muffin, it is far better for your weight loss goals due to its high protein and fiber content. Furthermore, fresh blueberries can aid in the burning of belly fat. The University of Michigan Cardiovascular Center conducted a 90-day study in which rats fed a blueberry-enriched diet had significantly lower abdominal fat than the control group.
15. Toasted Pistachio and Pineapple Muesli
It may appear frightening, but don't be put off by the large size. This oatmeal recipe contains healthy fats from nuts and flax seeds, which will help you get through the morning without reaching for the break room pastries.
Hope you must try these delicious Oatmeal Recipes!!