India celebrates National Doctor's Day on 1 July every year. So we all have to get aware of its valuable contribution to society. Therefore it's our responsibility to thank and salute the universal l heroes who appeared in white-coat labs to save mankind from the deadly virus, this year's National Doctor's Day on 1 July is more remarkable. This auspicious day is celebrated to them for their great contributions to mankind. Since 1991, National Doctor's Day has been celebrated all around the nation every year.
1.National Doctor's Day 2021: History
National Doctors Day is celebrated on different days in all countries. The USA celebrates National Doctor Day on March 30, Cuba on December 3, and Iran on August 23. National Doctor's Day was first noticed by the Indian Medical Association (IMA) in India on July 1, 1991.  
Both the birthday and death anniversary of Dr. Bidhanchandra Rai is on July 1. He was born on July 1, 1882, and died on the same date in 1962, aged 80 years. Hence in India, July day is celebrated as National Doctor's Day to acknowledge the contributions of a great physician BC Chandra. Dr. Roy was awarded the Bharat Ratna, in 1961.
2.Significance of the Day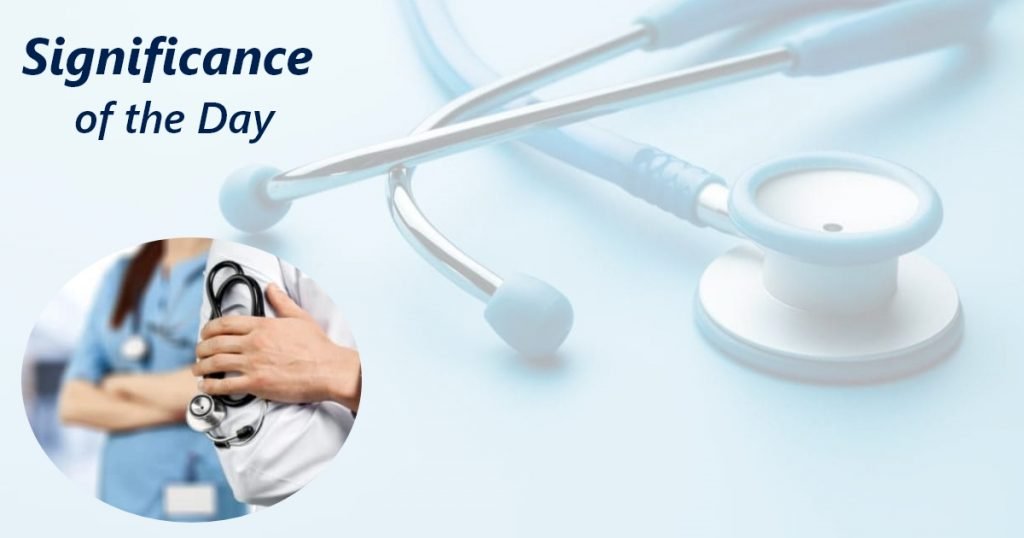 In the time of the Covid outbreak, the medical doctors and staff worked 24×7, putting their and their family lives in danger. Trying to save various lives. Without thinking about themselves, they have put the nation foremost and saved our nation first.
This day is only celebrated to admit the role of doctors in the progress of the nation. Kudos to their spirit and enthusiasm and love that they keep to work in the time of crisis.
Read More- 10 WEEKEND ACTIVITIES TO HELP BOOST YOUR WEEKDAY PRODUCTIVITY
3.How to celebrate this day?
On National Doctor's Day, we don't miss to say 'thank you to our doctors and nurses, and health workers for all that they do and save the lives of our loved ones.
Historically, a card or red carnation was sent to all doctors and nurses with their families, together with a flower being placed on the graves of deceased physicians. If you want to thank the medical staff, then you can show your admiration by doing any of the below-mentioned stuff:
Say 'Thanks' to your doctors with their medical staff
Promise to donate your organs
You can give a service to them.
Donate, and also encourage others to do so
Send them a thank you card with flowers
4.Quotes for doctors day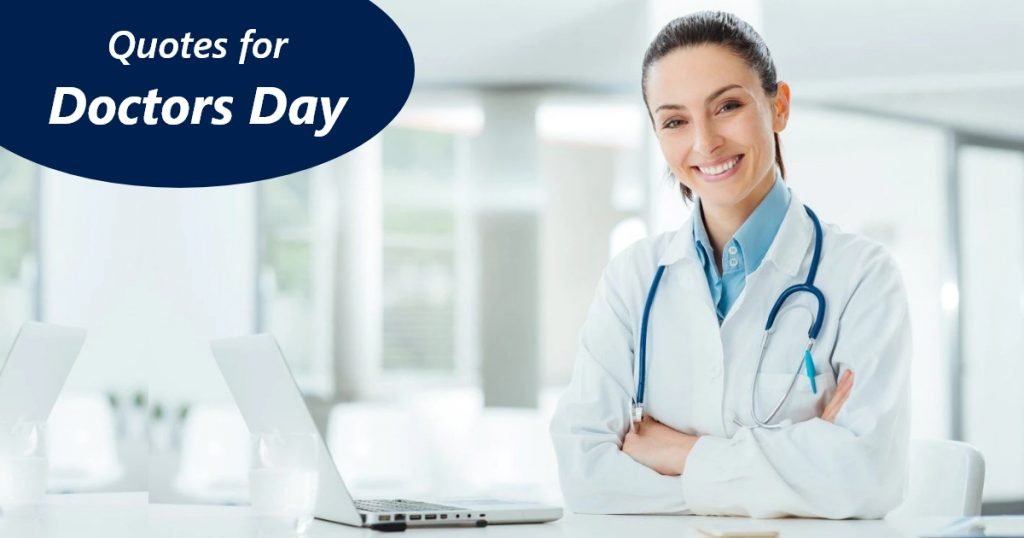 1. Happy Doctor's Day to the one who always puts their patients first and does their best to give them health.
2. Doctors are the boon directly sent from God for us. Salute to the heroic job you do even in the time of the COVID-19 pandemic. Happy Doctor's Day
3. A doctor is bestowed with the eye to see and treat weakness in mankind. He is the one who can give us hope when we are in doom. Sending warm wishes to you on National Doctor's Day 2021.
4. Only a doctor is blessed with the magical powers to treat a life, to bring health into our lives and to be there with us when we have lost all the hopes. A Happy Doctor's Day 2021 to you.
5. Wishing a very Happy Doctors Day 2021. Thank you for your selfless service towards humanity.
6. Patience, tolerance and intelligence, you have all these in you. I feel proud to know you. Wishing you all the more success in your career. Happy Doctor's Day 2021.
7. This world has become a better and healthier place to live in with doctors bringing the joy of health and goodness to our lives. Happy Doctor's Day.
Happy Doctors Day 2021! You're really a true HERO of our society.
8. Medicines cure diseases, but only doctors can cure patients. – Carl Jung
9. The doctor of the future will give no medicine but will interest his patients in the care of the human frame, in diet and in the cause and prevention of disease. – Thomas Edison
10. Along with being a good doctor, you've got a great personality that brings warmth and joy to our hearts. Happy Doctor's Day.