India is diverse in South Indian Dishes country with numerous languages and religions famous south Indian dishes and it is also a healthy Breakfast. The diversity of India's cuisine is even and more impressive south Indian dishes list. Indian cuisine is made up of a variety of regional specialties. South Indian food is one such regional specialty.
Here is a list of the top 15 South Indian dishes that you can include in your wedding menu:-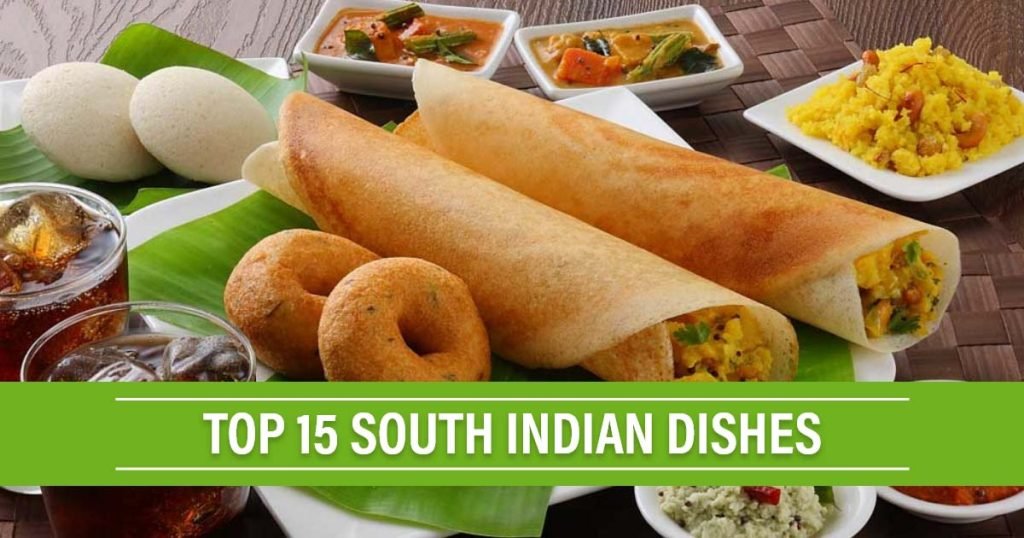 1. Bisibelebath South Indian Dish
It is a unique meal that developed in the Indian state of Karnataka. Most people confuse this dish with sambar rice, although Bisi Bele bath; is a completely different cuisine. It's a specific spice powder that's been finely powdered and combined with rice, vegetables, and dal. If you're looking for Indian menu ideas for the upcoming party, this one must add.
2. Poriyal
Poriyal is one of the most popular South Indian foods, and it's noted for its rich flavor and unusual flavor. Both Bisibelabath and sambar rice complement the dish. Lady's finger poriyal, bean poriyal, and carrot poriyal are some of the most prevalent forms of poriyal.
3. Thayir Pachadi
Thayir Pachadi is a South Indian dish made with curd and vegetables like tomatoes, onions, and carrots. It's all you need to wow your guests with mouth-watering flavors. You can definitely add this in  Your Indian Wedding Food Menu.
Read More- BEST ROMANTIC RESTAURANTS IN GOA
4. Pakodas / Bajjis
Onion pakoras are a delicious and filling side dish for a wedding. There's also Chilli Bajji and Capsicum Bajji, which will melt the hearts of your guests.
5. Payasam
This snack is usually comprised of rice or vermicelli and is semi-liquid. Payasam is the ideal wedding dessert and is frequently offered at the start of a meal.
6. Beeda
At the end of a big Indian wedding lunch, this betel leaf with tutti-frutti, or gulkand, is presented. It's a terrific appetizer and has a lot of health benefits.
7. Appalam
Another unique side dish to present your guests, these crispy Appalam will captivate them with their flavor and is perfect for your Indian wedding celebration So, it becomes your lunch menu.
8. Kootu
Kootu, a spicy and sour South Indian dish composed because veggies and lentils, is another must-try South Indian dish. To experience the delectable flavors, combine them with rice.
9. Vegetable Biryani
It is quick and easy to prepare a meal that can be served for lunch or dinner and contains a lot of vegetables. The beauty of this dish is that every location has its own biryani South Indian vegetarian recipes.
10. Sambar
Sambar is definitely one of the Popular dishes of South India on a South Indian wedding menu. The sambar could be drumstick sambar or brinjal sambar, but they both go well and with rice. The fragrant aroma of sambar is enough to make anyone's mouth water.
11. Aviyal
It is a Kerala delicacy that consists of a unique combination of practically all vegetables, such as beans, carrots, drumsticks, and other vegetables, simmer in coconut milk. If you want your wedding South Indian meal to feature the best aviyal.
12. Vadai
In traditional South Indian weddings, Vadai Masala Vadai is one of the most popular dishes of South India. It is serving for breakfast, lunch, or dinner as ThayirVadai / Curd Vada.
13. Curry
Curry is the best choice, it is made with coconut milk is popular in South India, and with rice and a dollop of ghee. Cayenne, cinnamon, cumin, turmeric, and coriander are among the spices used to create an authentic and varied flavor,  So, very Popular dishes of South India.
14. Rice
Rice is an essential part of both South Indian cuisine and South Indian weddings. The famed lemon rice will make your visitors drool at the sight of it, and it will round out a wonderful dinner.
15. Rasam
Another classic South Indian food that is a must-have on your South Indian wedding menu and South Indian dish that not only tastes great but also helps with digestion.