Dear Ladies, we devote a significant amount of time and money to purchasing ethnic, formal, casual, and western wear clothing. We are always willing to spend a little extra money on Women's Clothing brands in India. Women prefer brands that are well-known in the market and have a good sense of style.
List of Top 10 clothing brands in India
Everywhere now, there are many splendid and amazing clothing brands available in the market that offer a great collection of higher-quality trendy clothing brands for Women that are worth your investment.
Here is a list of some top Clothing brands in India for ladies –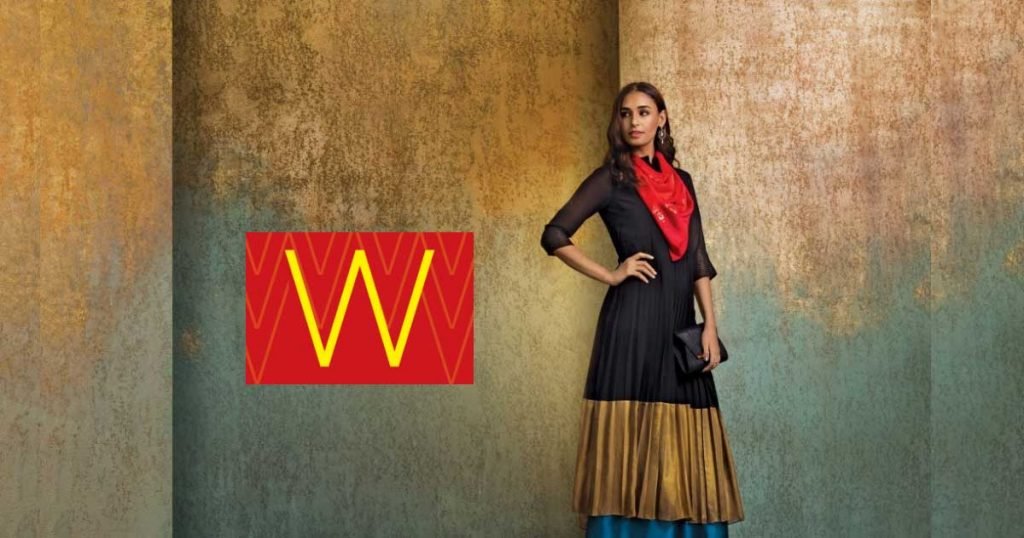 Known for pioneering the retail concept of 'Mix & Match.' A shop where you can find the most unusual prints in the most unusual styles. Their specialty is long Kurtis with longer palazzos and short asymmetrical tops with fitted pants.
If you enjoy experimenting with your appearance and want to spice up your look, W is the brand for you. W for Women is the only Indian retail space that specializes in 'Indian contemporary' clothing.
One of the most popular Indian clothing brands among ethnic wear enthusiasts. They make eye-catching Kurtis, shalwar kameez, and other desi attire. Their cuts are representative of ethnic Indian fashion as a whole. The embroideries and prints used in the designs are spectacular. If you are a Desi Girls who enjoy dressing up in homeland traditions. They are graceful and fashionable and Biba is the perfect choice for you.
It's a well-known Indian women's clothing brand that was set up in 1995. The brand offers boho-chic patterns and lively colors with a desi touch that bestows the clothes an Indo western look.
The brand is known for its appreciation of Indian culture, and you can find everything from tunics, crop tops, jackets, and shrugs to kurta sets and other Indian clothing.
Ladies, designer Anita Dongre has decided to make fashion accessible to all. Yes, with AND designer clothes are no longer within reach. Anita Dongre's designs are available online and offline in stores under brand AND. Every girl will find something suitable for herself, from nonlinear clothing to basic items.
Aditya Birla Group-owned brand Pantaloons is well-known for its incredible Indian fashion brand. It is one of the popular Indian fashion brands that provide an amazing clothing collection ranging from traditional Indian to western dresses that will meet all of your party needs.
Mohey #DulhanWaliFeeling is the joyous sound of a party!
Do you want to show off your ethnic style this wedding season? For a special occasion such as Deepawali, an engagement, or a birthday party? Manyavar's fashion palette will truly satisfy you. Manyavar concentrates on the formal side of eastern fashion and establishes some of the most fashionable and beautiful designs in the Indian fashion heritage.
Women Clothing Brands In India, Based in Ludhiana that caters to younger women. Madame has 64 exclusive stores across India and provides the best shopping experience for teens, girls, ladies, and women.
Zara is a men's and women's international retail fashion brand. However, in India, it is the most popular brand that women have always preferred for both casual and formal wear. Zara is primarily the ideal global fashion trend, and the best part is that we can experience fashion at a low cost. Yes, Zara as a brand is a fashion icon for everyone.
Since 1993 Allen Solly providing their best quality products, and this has recently become a popular brand due to its trendy and on-trend outfits. Allen Solly has been a brand that caters to both men and women for many years.
Women can find skirts, shirts, jeans, trousers, and jumpsuits, among other items, in this store. However, there isn't a lot of ethnic clothing available here. Of course, this is the place to go for those who wear western outfits and are always interested in discovering the most fashionable items in the genre.
If you value quality over quantity, you've probably heard of FabIndia. You can find ethnic wear, western wear, and even outfits that combine the two styles here. FabIndia, despite being one of the best sellers in a wide range of clothing, is best known for its ethnic wear making clothes eco-friendly.
The brand was launched in 1960 by John Bissel, an American working in the Indian retail industry, but it has grown tremendously since then, and became one of the best clothing brands in India. with several stores across the country.
Bombay Selection
Bombay Selection is a well-known brand that provides ethnic wear as well as an impressive collection of bridal gowns. You can find a variety of vibrant and rich colors for women of any persona who can meet your needs. Bridal lehengas, leggings, traditional casuals, ethnic royal, Indo western, and a collection of suits and sarees are all available here with great comfort and convenience.
Conclusion:
These Indian fashion brands go very well with the taste of young modern Indian women. If you want to achieve the classic chic look, these brands are for you! From basics to glitzy gowns, you'll find what you're looking for here!
Make your shopping experience joyful and search for female clothing brands as suggested.
Related Post :
Top clothing brands in india
Top clothing brands in world
Top 20 clothing brands in the world
Clothing brands for men
Men's clothing brands in india
Top 10 clothing brands in india 2020
Top 10 clothing brands in world to shop online
Fashion brands in India for woman
Women's clothing brands in india
Clothing and fashion brands