Good Day Readers, In this blog we are discussing 11 Powerful Health Benefits of Tulsi leaves that you should know. Tulsi or Holy basil is a widely known herb. It is native to India and vastly cultivated throughout Southeast Asia known for the health benefits of tulsi. Tulsi has manifested to be highly efficient. Here let's know about the health benefits of tulsi juice in saving our bodies from different types of diseases. Tulsi is appropriately called the 'Queen of Herbs'. The Health benefits of tulsi green tea are very appropriate. Tulsi has a unique place in Ayurveda and you get to know the health benefits of tulsi juice which is easily made at home.
Table of content
1. Types of Tulsi found
It is almost available in the home of Hindus in Indian society. Tulsi Plant is a blessing for Hindus and honored by them. In India three types of Tulsi are present:
Bright green leaves are known as Ram Tulsi
Purplish green leaves are known as Krishna Tulsi
Common wild known as Vana Tulsi.
2. Health Benefits of Tulsi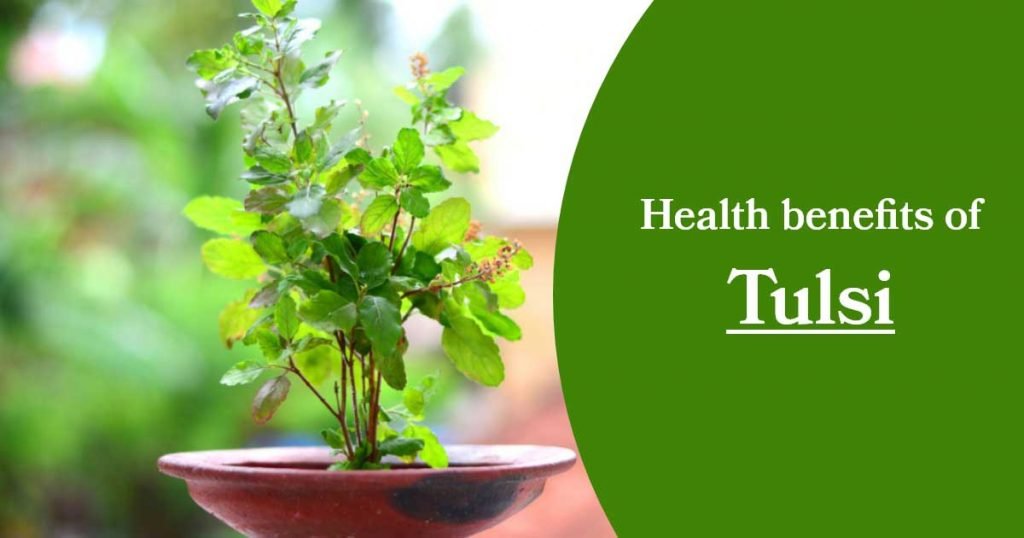 2.1 Natural Immunity Booster
Tulsi contains nutrients of vitamin C and zinc. It is a natural immunity booster. Tulsi keeps you away from different kinds of infection. It has enormous anti-bacterial and antifungal properties to know the health benefits of tulsi Patta. Therefore tulsi plants protect us from bacteria. Tulsi leaves to increase the T helper cells and natural killer cells activity and help in boosting the immune system.
2.2 Reduces fever and pain
Tulsi has antiviral properties which help to fight various germs, thus helping lessen fever. The fresh juice of Tulsi taken with black pepper powder heals periodic fevers. Tulsi plant leaves are boiled with cardamom in powder form in half a liter of water. It is mixed with sugar and milk and is also helpful in temperature reduction.
Read Also- 9 Benefits of Using Aloe Vera for Skin Care
2.3 Reduces Cold, Cough & various Respiratory Disorders:
Tulsi contains camphene, cineole, and eugenol which assist in decreasing cold and congestion in the chest.
"Juice of Tulsi leaves mixed with honey and ginger is effective in bronchitis, asthma, influenza, and cold. You will also try the health benefits of tulsi green tea by adding it to your daily routine."
2.4 Lower your cholesterol
Since holy basil is possessed to reduce metabolic stress. Tulsi can help in weight loss and cholesterol levels. There was relief in total cholesterol in the kidney, liver, or heart in rats with and without diabetes after they ate it in powder form. You can try by taking tulsi tea and get the health benefits of organic tulsi tea.
2.5. Good for Diabetes Patients:
Tulsi has several healing properties. It helps medically too. That is why it found a solid place in our desi home remedies. Diabetes is most widely spread across the globe metabolic conditions. It is measured by variations in blood sugar levels. Just try it and reap Tulsi leaves benefits.
2.6. Good for Skin & Hair:
Tulsi helps clear out the skin from acne. It is rich in antioxidants. It prevents premature aging. You can take the form of tulsi ginger tea and get the health benefits of tulsi ginger tea. Tulsi also strengthens our hair roots, thus preventing hair loss.
2.7.Acts as an Insect Repellent:
For many years, the dried Tulsi leaves have been mix with stored grains to repel insects. Tulsi acts as an insect repellent and it is very efficient.
2.8. Useful in Kidney stones & Gouty Arthritis:
Tulsi detoxifies the body and has water pill properties. It reduces the level of uric acid in the body, which is the key reason for kidney stones. So by a reduction in uric acid levels also aids relief to patients suffering from Gout. These are the Benefits of Tulsi leaves.
2.9. Stimulate and vitalize your body
Tulsi is rich in antioxidants. It helps in the detoxification of your body. show that holy basil can provide assistance to your body at odds with toxic chemicals. It may also prevent cancer by reducing the growth which is responsible for increasing its cells.
2.10. Anti-cancer properties:
Phytochemicals present in Tulsi have solid antioxidant resources. There are various health benefits of tulsi leaves.
2.11. Protect your stomach
The holy basil plant Tulsi Leaves can prevent the effects of stress-induced ulcers. It naturally increases your stomach's counteractive characteristics by decreasing stomach acid by
increasing mucus secretion
increasing mucus cells
extending life of mucus cells
3. How to consume Tulsi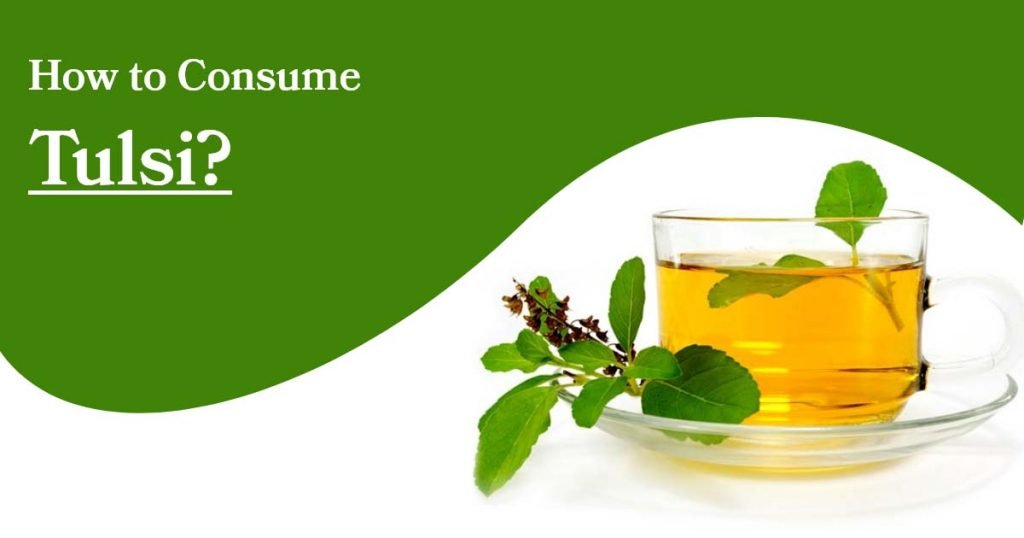 It is very important to know how to consume tulsi and we have to use it regularly. The simplest way to consume tulsi is by including it in your tea. Add some tulsi leaves in water and bring them to a boil. simmer for at least 8 minutes. You can also mix some honey and lemon for extra flavor or according to your taste bud if you want.
4. SUMMARY
Holy basil has been shown to boost your body's health and metabolism in different ways. It can help protect against infection, lower your blood sugar, lower your cholesterol, ease joint pain, and protect your stomach from various types of infections.
Try to follow these tips and tricks to make your life more enthusiastic and healthy.
5. Disclaimer:
The information covered at this site is for educational motives only and is not deliberately to be an alternative for medical treatment by a healthcare professional. Because of solitary individual needs, the reader must consult their physician to decide the appropriateness of the information for the reader's state.
6. FAQ's
Q1. What are the benefits of Tulsi leaves?

Boosts Immunity
Heals Infections
Purifies the Blood
Cures Insect Bites
Lowers Blood Pressure
Treats Respiratory Disorders
Maintains Blood Sugar Level
Q2. Is tulsi an antiviral property?

Tulsi is the herb of all reasons enriched with vitamin C, antioxidants, antiseptic and antiviral effects. Helps in viral infections like cold and flu. Medicinal tulsi leaves can be the right solution to defense against viral bacteria.
Q3. Is tulsi water good for weight loss?

By consuming 5-6 Tulsi leaves with water in the early morning after waking up. It could help detoxify the body. Tulsi also boosts your metabolism.
Q4. How much tulsi tea should I drink a day?

Drink three to five cups on a regular basis to reap the maximum benefits