India's growing list of commendable Hindi Web Series has made the Best Indian Web Series the most read IMDb list with around 3.5 million views. So if you consider yourself a web series fanatic, be sure to check these top 10 rated web series Hindi off your watch list.
1. Kota Factory
IMDB rating – (9.1)
This black-and-white tops our Hindi web series list. It highlights the challenges that IIT-JEE aspirants face, as well as a glimpse into their daily lives. This show focuses on the realities and challenges faced by students who want to pursue a career in engineering. The relationship between parents and children is also highlighted by the Kota Factory. It is the top Hindi web series on IMDb.
2. The Family Man
IMDB rating – (8.6)
The Family Man is an action-drama web series about a middle-class man who doubles as a special agent without his family's knowledge. The Family Man, starring Manoj Bajpayee, has received an 8.6 rating on IMDb. It's an edgy action-drama series that follows a middle-class man who works for the National Investigation Agency's special cell (NIA).
Read More- LIST OF UPCOMING BOLLYWOOD MOVIES IN 2021
3. Hostel Daze
IMDB rating – (8.6)
Hostel Daze depicts what happens inside an engineering hostel in India through the adventures of four friends. Grab your favorite snack and watch it today if you haven't already. This show is a joy ride of emotions, feel-good moments, and fun.
4. Scam 1992
IMDB rating – (9.5)
Scam 1992, directed by Hansal Mehta and starring Pratik Gandhi, was one of the best series to come out in 2020. This is the highest-ranking Indian series on IMDb's list of best TV shows/web series from around the world. The show Scam 1992 is an IMDb top web series, based on the life of stockbroker Harshad Mehta, received critical acclaim for its performances, tight storyline, and ability to effectively explain stock market jargon.
5. TVF Pitchers
IMDB rating – (9.2)
Pitchers perfectly capture the feeling of entering the big bad world of business as a start-up, and it's a story that every millennial can relate to. It was first released in 2015 and has remained a fan favorite for the past seven years. Pitchers were one of the first shows in India to kickstart the country's digital content revolution. It is one of the top-rated web series on IMDb.
6. Special OPS
IMDB rating – (8.6)
The story is told through the eyes of Himmat Singh and is based on nineteen years of nationally significant events as well as several espionage missions carried out by India over the last two decades
7. Aspirants
IMDB rating – (9.7)
This Hindi web series in 2021; With its five episodes, was released on YouTube in 2021 and quickly gained a large following. Aspirants stars Naveen Kasturia, Sunny Hinduja, and others in key roles as candidates preparing for the UPSC exams, which are widely regarded as one of the most difficult entrance exams in the world.
8. College romance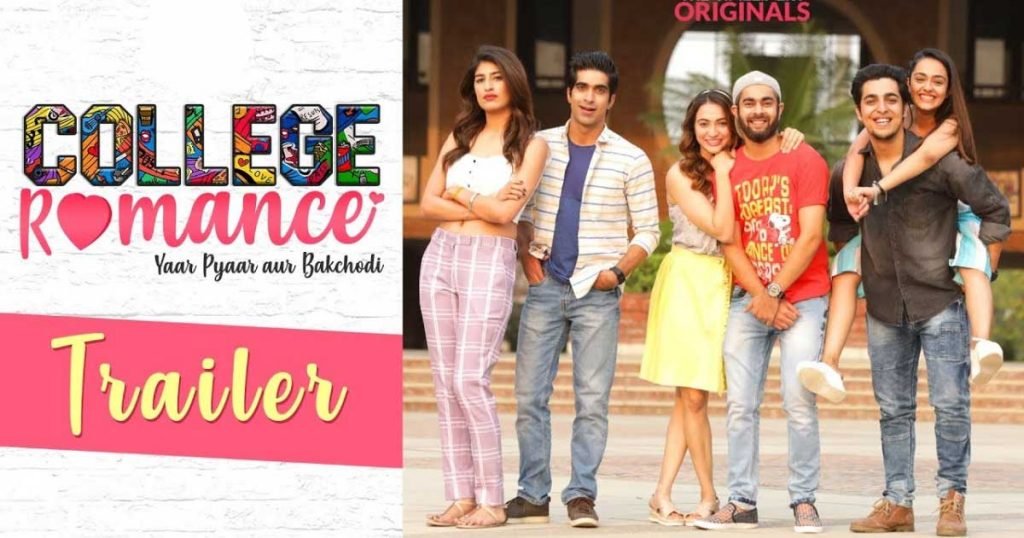 IMDB rating – (9)
On IMDb, this hilarious drama has a 9-star rating. In this light comedy-drama, three best friends looking for love laughs, and lifelong memories while attending college together. It is super entertaining to watch.
9. Sacred Games
IMDB rating (8.7)
This one is self-explanatory. In the lead roles are Saif Ali Khan and Nawazuddin Siddiqui. An untrustworthy cop (Saif) is linked to a fugitive gang boss (Nawaz), whose cryptic warning propels the officer on a quest to save Mumbai from disaster.
10. Flames
IMDB rating – (9.2)
This sweet teen romance between two people who meet at a tuition center is ideal for a weekend indoors. While attending chemistry tuition the plot revolves around how students develop chemistry among them.