Thinking about the Horror Movies of Bollywood, the first thing that's hitting your mind is to tear doors, and then the line goes on with hideous costumes and no horrific scenes but Bollywood's Horror movies are Hindi still contains a few films that you must watch.
Bringing you a list of some of the Best Horror Movies of the last two decades for you to binge-watch
1. Raaz
Raaz was Bipasha Basu's first horror film, and she went on to do more horror films later. Without a doubt, this was an excellent film that was also frightening. If you haven't seen this film yet, do so now and thank me later.
2. Ek Thi Dayan
This is directed by Kannan Iyer, who was a moderate box office success. This one is among Bollywood's best horror movies, on the other hand, is very appealing and appears to be very realistic. Emraan Hashmi, Huma Qureshi, Kalki Koechlin, and Konkona Sen Sharma play the main characters in the film. The story follows a Dayan (Witch) who sacrifices special humans in order to keep their youth and abilities.
3. Darna Mana Hai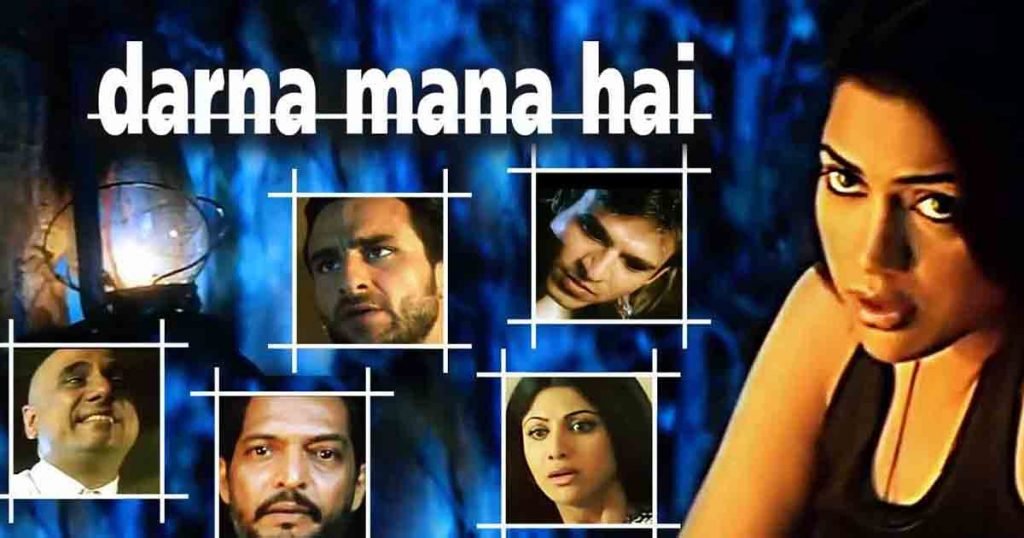 Ram Gopal Varma has the ability to make fruits appear frightening. In this film, the script is the one that takes home the trophy. This film contains six of the most inventive short stories, each with a unique twist. However, it is a must-see for you!
4. Stree
When we talk about the best Indian horror movies, this is the one to watch. Due to its fantastic storyline, fantastic acting, and flawless direction, Stree was a huge box office success. The story of this horror film about a mysterious ghost who haunts the town during festivals will take you on an emotional rollercoaster of fear and laughter that will never fail to make your day.
Read More- LIST OF UPCOMING BOLLYWOOD MOVIES IN 2021
5. Khamoshi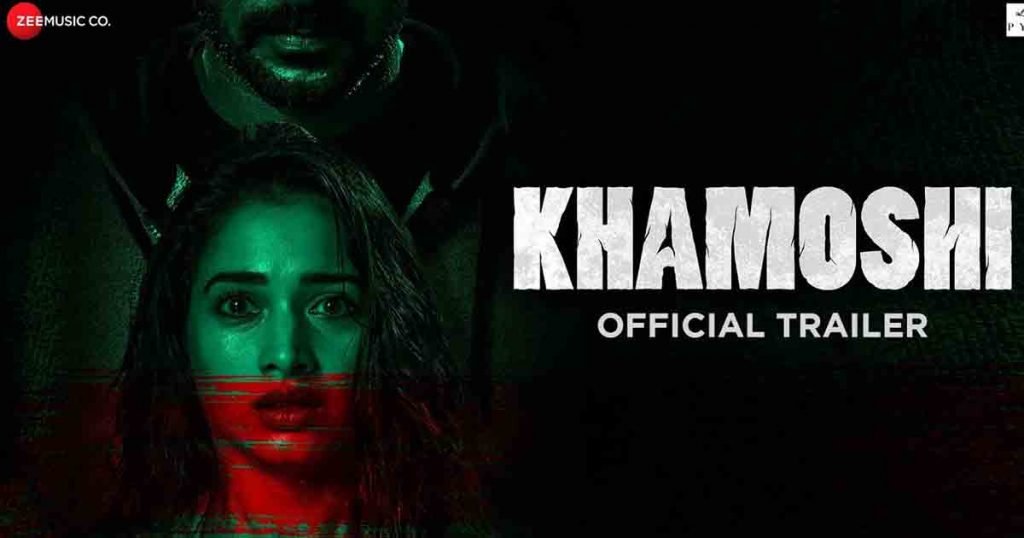 This film stars Tamannaah and Prabhu Deva as a deaf and mute girl (Tamannah) who takes bold steps for the welfare and betterment of orphan children and, in the process, makes enemies who fall behind her life. This is one of those Bollywood horror films that are full of mystery and suspense and that no one should miss. This one is a must-watch horror movie
6. Ragini MMS
Ragini MMS is half based on a true story and half-inspired by American supernatural horror paranormal activity. Because of the horror element in this film, it is a crowd-pleaser. Rajkumar Rao plays the lead in this film.
7. Shaapit
This romance-horror Bollywood horror movie in Hindi, directed by Vikram Bhatt, tells the story of a young lover's struggle to break a 350-year-old curse in order to marry the woman of his dreams. If you can get past the film's cheesy graphics, the sound effects and set design are well done and definitely creepy. This film was inspired by the Ramsay Brothers' Purana Mandir in its entirety (1984). In addition, many scenes in the film resembled those in Vikram Bhatt's hit film 1920.
8. Kohraa
This horror film was inspired by Daphne du Maurier's 1938 novel Rebecca, which was later adapted into an Academy Award-winning film by Alfred Hitchcock. Some people believe it is a better Hitchcock adaptation.
9. Pari
Pari, the lead character in the Bollywood horror movie directed by Prosit Roy and starring Anushka Sharma, Parambrata Chatterjee, Ritabhari Chakraborty, Rajat Kapoor, and others, clarifies in the poster that it is not a fairy tale. This horror film is a must-see on our list because it is both emotional and terrifying.
10. Phoonk
After his daughter shows signs of being possessed, an atheist must consult an exorcist in this drama-mystery horror film. It is a must-watch horror movie by Ram Gopal Varma, but this one has been panned for its overuse of clichéd demon possession and exorcism. Many critics believe that this film marks a turning point in Ram Gopal Varma's career as a director and that he has completely lost his way in the horror genre.
11. 1920
A royal mansion that has been abandoned. Check. An enigmatic caretaker. Check. A couple who has recently married. Check. This film contains all of the cliches that one would expect from a horror film, but what sets it apart from the rest is the sheer artistic finesse with which the frames were created. Guaranteed to give you the chills. It is one of the best horror movies on Netflix in Hindi.
12. Alone
This supernatural horror mystery follows a young woman who is haunted by her deceased sister. Bhushan Patel directed Alone (2015), which was Bipasha Basu's (who played Anjana / Sanjana in the film) final film before marrying. Karan Singh Grover made his acting debut in this film (he played Kabir). If you want to be creeped out, you should watch this film.
13. Horror Story
A group of teenagers decides to spend the night in a supposedly haunted hotel. Things get a little complicated, and it's a bit of a scare-fest. There are some truly terrifying scenes in this film that will make you jump out of your seat. Those seeking chills will not be disappointed.
14. 13 B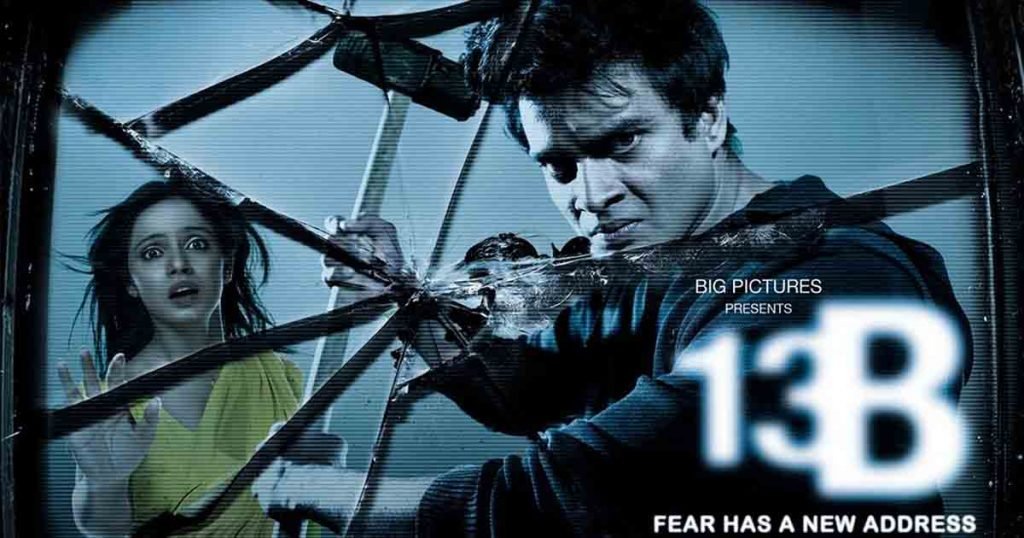 This Indian horror movie should be on your list. 13 B is jam-packed with spine-tingling chills and jump scares. The chills aren't entirely dependent on a spooky background score or unusual camera angles. 13 B is a film that you should not miss, thanks to a strong script and an ensemble cast that does an excellent job.
Must watch these movies as you will get to know about various horror stories which will make you scarier and gives you a different experience!