Navratri is no longer just a Gujarati celebration; it has become an international Navratri Celebration honoring Goddess Durga with Navratri chaniya choli collection. This is a nine-day event with a lot of pomp and circumstance. This holiday is celebrated with vivid colors and amazing charms. Durga Puja is held during the Navratri, with Garba and Dandiya being the primary attractions these days. People take part in the all-night dance events.
And this is the primary problem for ladies and boys who want to look great for the entire nine days. Looking different and beautiful but simultaneously maintaining a budget is a difficult undertaking, especially for girls and women. As a result, we've compiled a list of the Best Traditional Dress Ideas for the Garba and the Dandiya Navratri Collection.
1. THE TRADITIONAL CHANIYA CHOLI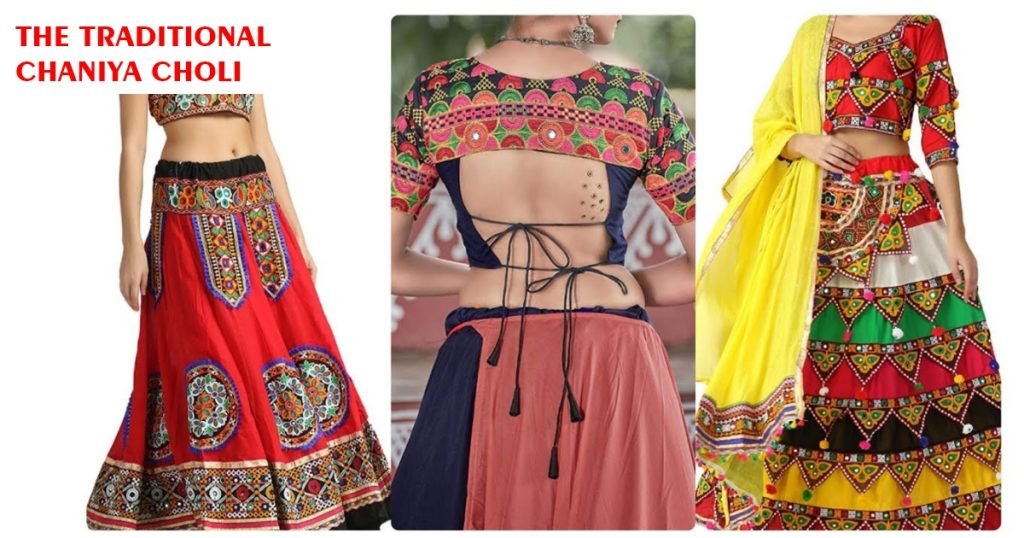 On Dandiya/Garba Nights, nothing beats the charm of a classic Chaniya Choli. Dress up in ethnic clothing from the greatest fashion labels to create a stunning combination. Add matching accessories for a dramatic, diva-like appearance that compliments all the glitz and glam of the holiday season. Try Latest Navratri Special Chaniya Choli,  online and be as stylish as you can be.
2. EASY BREEZY MAXI SKIRTS
Heavy needlework and eye-catching embellishments aren't your things? You'll look great in a vibrant, billowy maxi skirt. It will provide you with enough comfort to completely enjoy all of the excitement on the dance floor while maintaining your sense of style and elegance. For a chic look, pair it with matching fashion tops.
Read More- NAVRATRI 2021 START AND END DATE: ALL YOU NEED TO KNOW
3. TRY QUIRKY PRINTS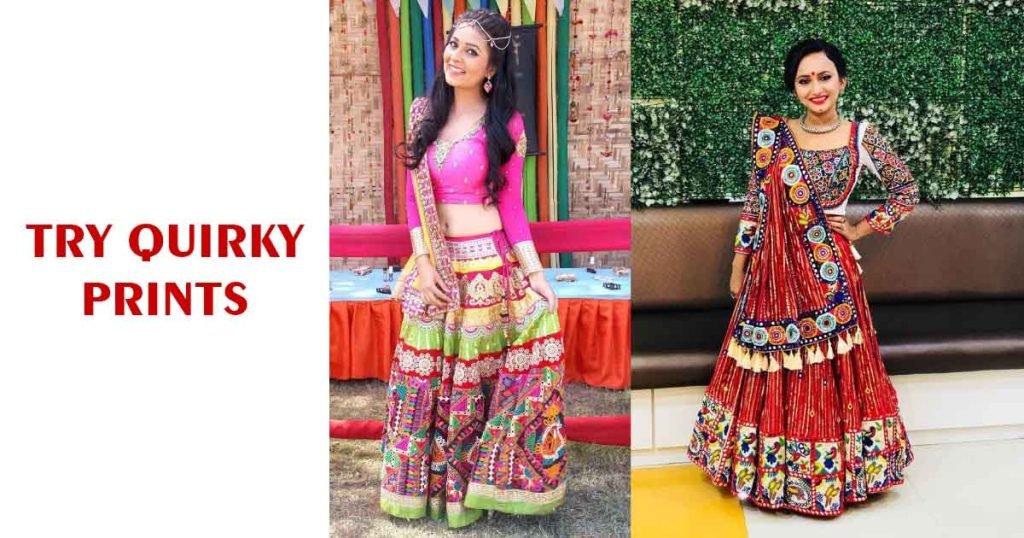 Are you tired of the constant drama of bling, glitter, and embellishments? On Dandiya night, make a statement by wearing unusual designs on your celebratory attire. look for the Latest collection of Dresses for Dussehra. The combination of strong, vibrant backdrops and bright designs looks elegant and invigorating. Wear a heavy piece of statement jewelry, such as jhumkas, chandbali and bangles,, to add a touch of tradition.
4.  PALAZZO SUITS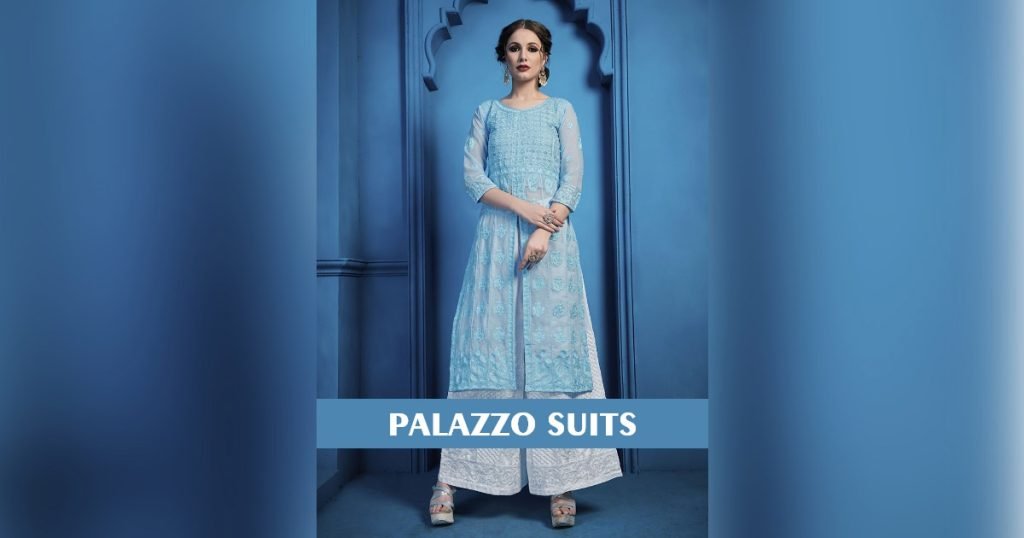 This year's Navratri Collection takes the middle road with palazzo suits, which will make your dressing game a breeze. Carrying this one involves very little effort yet produces excellent returns. Follow the latest fashion trends and go for a floor-length, middle-slit jacket for a stunning impact. Are you listening, Bollywood fashionistas?
5. FUSION LEHENGA 
For the modern diva who wants a seamless blend of rich tradition and elegant modernism, a fusion lehenga is a go-to option. Fusion lehengas are the newest fashion trend in town. For those dreamy swirls and twirls on the dance floor, choose bright colors in the fluid fabric.
6. LAYERED CHANIYA CHOLI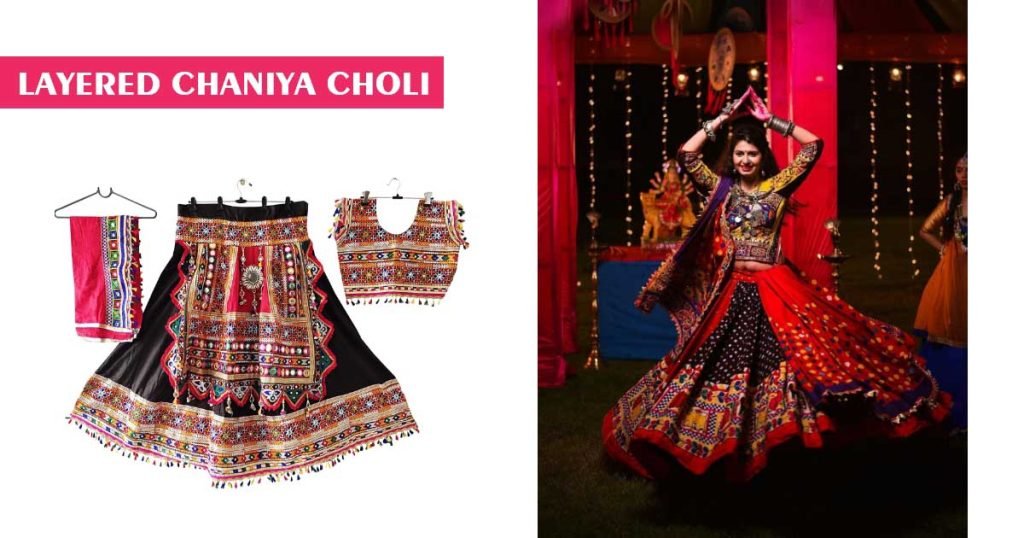 The multi-layered Navratri ghagra choli, which features traditional embroidery on the hemline and waistline, as well as a matching shirt with elaborate work on the neckline and sleeves and a brilliant contrast color dupatta and is now popular.
7. Navaratri Kota Doria Dress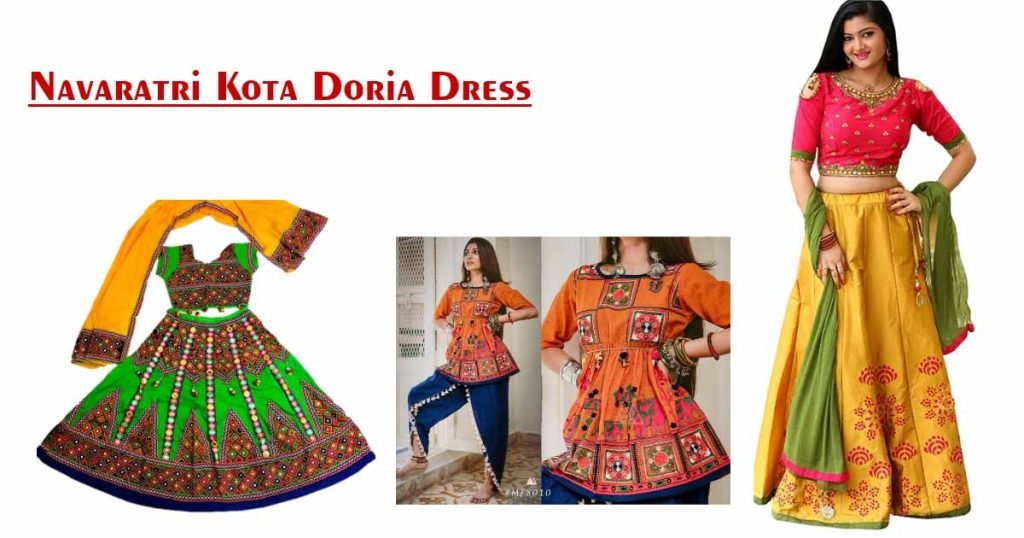 The feature-like and breezy Kota Doria fabric may be fashioned into classic Kota saris or fusion costumes like capes, asymmetrical or front slit kurtas, and is dipped and dyed in vivid summer hues of orange, yellow, red, and blue.
8. FAQ
Q1. Which is the most appropriate outfit for Navratri?
Dressing up in style for Navratri in varied chaniya choli styles adds to the festival's appeal. Navratri attire in the eastern portions of the country would contain a large choice of designer sarees and other specially made garments.

Q2. On Navratri, why do people wear royal blue?
On Wednesday, wear Royal Blue to join in Navratri celebrations with unrivaled panache and elegance. Royal blue is a vibrant shade of blue that symbolizes wealth and peace.

Q3. Why do people wear white cloth during Navratri?
Devi Maa purifies the minds and spirits of worshippers who wear white garments during Navratri. This color is associated with kindness and innocence. This color symbolizes the goddess's protection of her believers from harm. Spiritual individuals usually dress in white clothing