Netflix not only has a large selection of international movies and shows, but it also has a large selection of Indian films. Netflix's catalog of Top rated Bollywood movies is unrivalled, with the service offering some of the best films that Bollywood has ever produced. If you enjoy Bollywood films, you will find some excellent options on Netflix. So, if you want to treat yourself to something nice top 20 Bollywood movies on Netflix.
We have included a wide range of Bollywood films in this extensive collection, including comedies, action, dramas, crime, thrillers, biopics, and more. As a result, no matter what type of films you enjoy watching, you will be able to find films that suit your preferences.
Here are the 20 Best Bollywood Movies On Netflix you can watch in 2021
Must Read : List imdb top movies bollywood
Andhadhun (2018)
IMDb rating – 8.3/10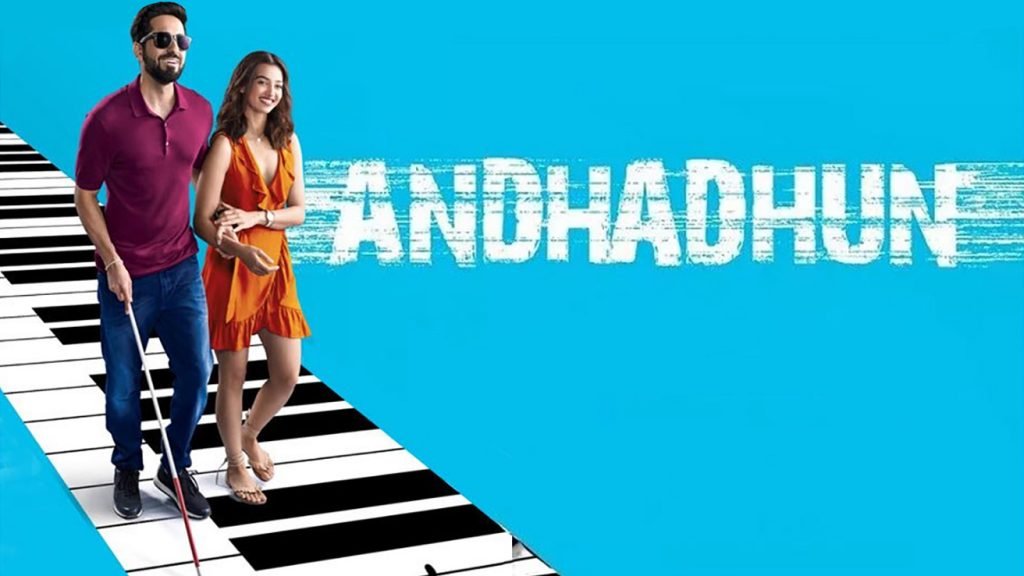 Trust us when we say that if you haven't seen this film yet, you're missing out on something special. This has been one of the highest-rated Hindi movies. We're not exaggerating when we say that Andhadhun is a complete masterpiece among the relatively new Bollywood films on Netflix India. I know we're all singing a lot of praises right now, but this is truly a brilliant cinematic creation that will blow your mind. So, just keep an eye on it, man.
Dangal (2016)
IMDb rating – 8.4/10
The incredible true storey of amateur wrestler Mahavir Singh Phogat (Aamir Khan), who trains his two daughters to become India's first world-class female wrestlers, winning gold medals at the Commonwealth Games. It is Popular on Netflix, Although it is entertaining, inspiring, and features excellent performances, it reinforces patriarchy and is overlong with bloat and repetition.
No One Killed Jessica (2011)
IMDb rating – 7.2/10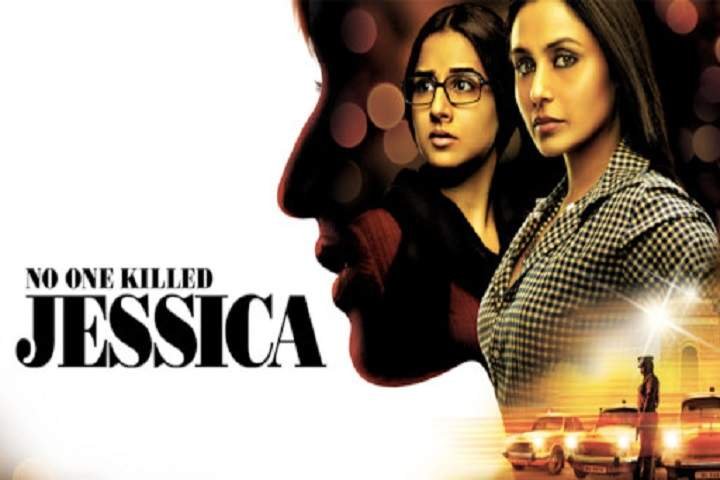 Based on the 1999 murder of Jessica Lal, an activist-journalist (Rani Mukerji) joins forces with the victim's sister (Vidya Balan) to bring the entitled son of a prominent politician to justice. Most critics praised it, though some criticised its heavy-handedness.
PK (2014)
IMDb rating – 8.2/10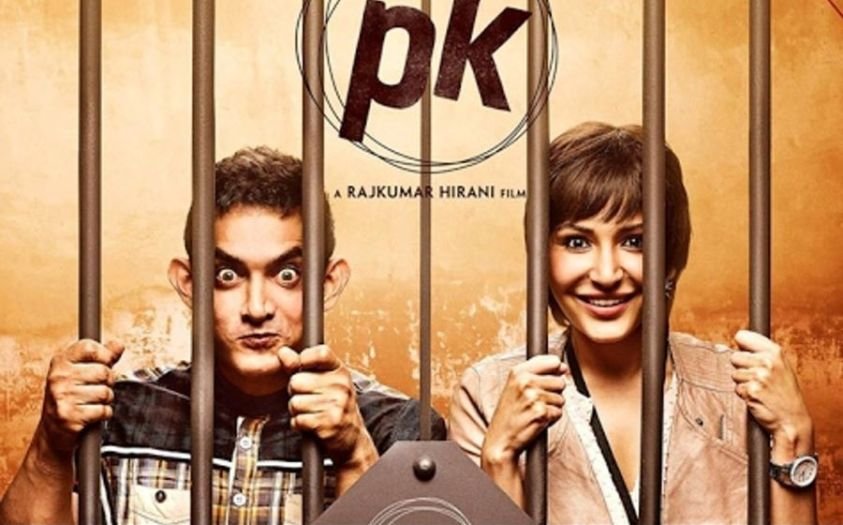 A political satire that investigates religious dogmas and superstitions through the eyes of an alien (Aamir Khan) who becomes stranded on Earth after losing his communicator and befriends a TV journalist (Anushka Sharma) while attempting to retrieve it. Undoubtedly it one of the Best Hindi movies on Netflix.
Delhi Belly (2011)
IMDb rating – 7.6/10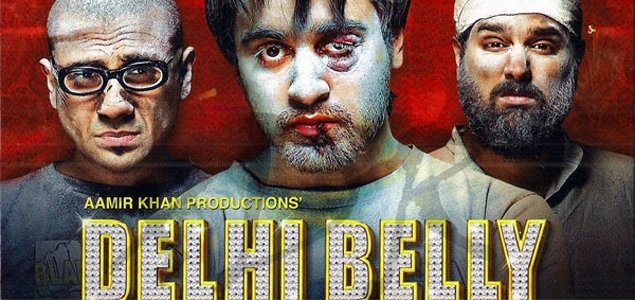 Look, it had to happen. We needed to get away from the typically idealistic worlds of Bollywood films and travel down a tougher, more realistic path. And Delhi Belly does an admirable job of shaking us into it. That, too, with the assistance of astute, hysterical humour. Despite the numerous criticisms levelled at the film's release, there is no denying the fine filmmaking evident in every scene, as well as the remarkable hoopla. And that my reader, is why we'd doubtlessly count it amongst the best Bollywood movies on Netflix India.
Article 15 (2019)
IMDb rating – 8.2/10
Ayushmann Khurrana appears to be playing a cop in this discovery of casteism, religious discrimination, and India's current sociopolitical situation, which follows the disappearance of three teenage girls from a small village. A hard-hitting, well-made film, though it was criticised for being casteist and offering an outsider's perspective.
Zindagi Na Milegi Dobara (2011)
IMDb rating – 8.1/10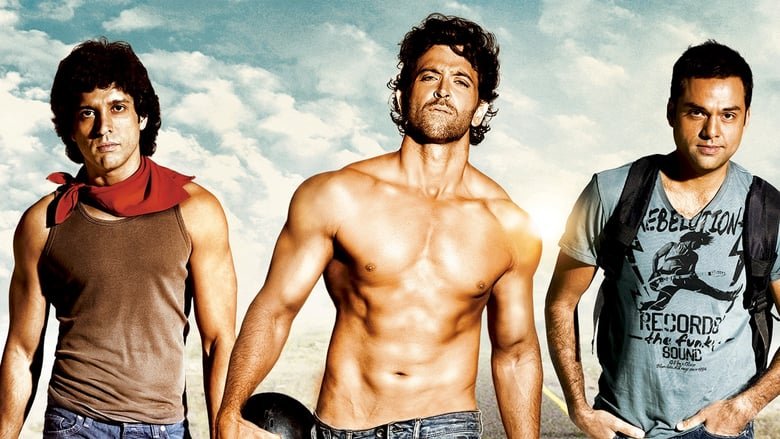 Hrithik Roshan, Farhan Akhtar, and Abhay Deol play three childhood friends who embark on a bachelor trip across Spain, which turns out to be an opportunity to heal old wounds, face their worst fears, and fall in love with life. Zoya Akhtar directs the film, which also stars Katrina Kaif and Kalki Koechlin. It has been described as fresh, delightful, and aesthetically pleasing — at times, it feels like an advertisement for Spain; however, it has been criticised.
Haider (2014)
IMDb rating – 8.1/10
Vishal Bhardwaj's Shakespearean trilogy came to the conclusion with this modern-day adaptation of Hamlet, which is also based on Basharat Peer's memoir Curfewed Night from the 1990s in Kashmir. Follows a young man (Shahid Kapoor) who returns home to investigate his father's disappearance and becomes embroiled in a violent insurgency.
Dil Chahta Hai (2001)
IMDb rating – 8.1/10
The question "College ke baad Goa chale?" may not have clear origins, but it can be traced back to the original Bollywood boy-gang film, Dil Chahta Hai. Dil Chahta Hai, one of the most classic Bollywood films on Netflix India, is still fondly remembered today for its heartfelt plot and realistic depiction of the unexpectedness of adulthood and how iron-clad friendships can be.
Swades (2004)
IMDb rating – 8.2/10
In this based on a true storey drama, Shah Rukh Khan plays a successful NASA scientist who returns home to India to take his nanny to the US, rediscovers his roots, and connects with the local village community. Khan and director Ashutosh Gowariker, who also co-wrote the film, were praised for their efforts, despite the fact that it is over 200 minutes long. Definitely one of the best hindi movies on netflix india.
Jodhaa Akbar (2008)
IMDb rating – 7.6/10
This three-and-a-half-hour-long 16th-century epic follows the eponymous Mughal emperor (Hrithik Roshan) and the Rajput princess (Aishwarya Rai), whose political marriage turns into true love as he realises she's every bit his equal. Its message, which is simple but effective, is becoming increasingly important in an increasingly intolerant India. The film is directed by Ashutosh Gowariker.
Barfi! (2012)
IMDb rating – 8.1/10
Set in the hills of Darjeeling in the 1970s, writer-director Anurag Basu tells the storey of three people (Ranbir Kapoor, Priyanka Chopra, and Ileana D'Cruz) as they learn to love while battling societal notions. It has been praised for its heartwarming nature, but it has also been chastised for its narrative handling and forced prettiness, with one critic going so far as to call it "facile and petty."
Main Hoon Na (2004)
IMDb rating – 7/10
Main Hoon Na is a politically divisive action-comedy that takes a heartwarming look at love and family in the face of war. Major Ram Prasad Sharma (Shah Rukh Khan) is assigned to "Project Milaap," a top-secret mission that would release captured civilians from both countries in order to drive peace in the region. Sharma must travel as part of this assignment.
A Wednesday (2008)
IMDb rating – 8.1/10
Prakash Rathod (Anupam Kher), a retiring police officer, describes the most difficult case of his career, which unfolded over the course of a Wednesday afternoon. The case, which involved a bomb threat that spread throughout Mumbai, was never filed, and the details are only known to those who witnessed it, and it continues to haunt Rathod to this day. A Wednesday is a well-crafted action thriller that garners deserved acclaim.
Rang De Basanti (2006)
IMDb rating – 8.1/10
In her film about India's freedom fighters, a foreign filmmaker casts a group of friends, but soon discovers that life mirrors art. What begins as a lighthearted encounter (and film) quickly becomes more serious; after one of the friends is killed by the corrupt Indian government, the group trades their passivity for the revolution. Rang de Basanti is about having love for your country even when things are bad. It directly opposes your values, and in today's political climate it will ignite the fire within you to stand up and do something.
3 Idiots (2019)
IMDb rating – 8.4/10
If you haven't seen it yet, this is an absolute must-see Bollywood film. The film 3 Idiots begins with two friends looking for an old college friend. Meanwhile, we listen to them reminisce about their college days, which were filled with exciting stories, profound lessons, and some important ideologies that most of us should instil in our lives. You must watch this comedy hindi movies on netflix
Guilty (2020)
IMDb rating – 5.4/10
Guilty is a netflix original hindi movie and a suspenseful thriller about the crime of rape. When one of their college friends is accused of raping a common acquaintance, a close group of friends is thrown into disarray. The group cannot believe that their friend could commit such a crime, but the plot twists when his girlfriend begins recalling details about the incident that she witnessed. 
Gangs of Wasseypur (2012)
IMDb rating – 8.2/10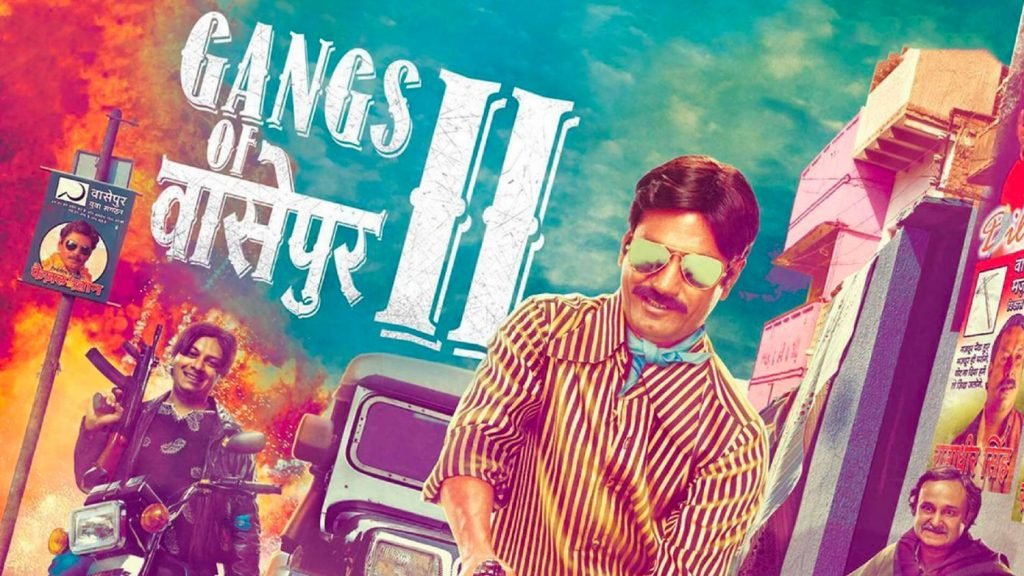 Gangs of Wasseypur is undoubtedly one of the best titles on Netflix's list of Hindi films. It's a crime thriller series of two explosive films directed by Anurag Kashyap. The film series is centred on the coal mafia of Dhanbad and is based on the rivalry between three families. The cast is also stellar, with Manoj Bajpai, Nawazuddin Siddiqui, Pankaj Tripathi, Huma Qureshi, and Richa Chadda playing the lead roles. This is a must-see, and if you haven't seen it yet, get ready to have your mind blown.
Dear Zindagi (2016)
IMDb rating – 7.6/10
I'm not going to lie to you and say that this film accurately depicts how therapy works. However, if you're looking for a heartwarming story that will inspire you to embark on your quest for happiness, this Bollywood film on Netflix might just be it. It's a simple, uncomplicated storey, but the charming screenplay and fresh cinematography will draw you in.There are, of course, Shahrukh Khan and Alia Bhat, both of whom are widely adored. But, for us, the fact that this film dared to venture into the realm of mental health is reason enough to include it on any list of the best Bollywood movies on Netflix.
Special 26 (2013)
IMDb rating – 8/10
This is an exceptional Bollywood film, a thriller that doesn't need a hundred unexpected twists to keep your attention. Special 26 is one of our favourite recent Bollywood releases on Netflix, especially given how the storey kept us on the edge of our seats the entire time. Another thing to appreciate is the fact that you get to see some fantastic acting.
Also Read: – Upcoming Web Series on Amazon Prime.
The crux – Netflix offers a range of Hindi entertainment. The upper list has some must-watch Bollywood movies.  We hope this list helps you to pick top netflix hindi movies 2021.