Monsoon Getaways in India is a time that brings rejoice for everyone, be it humans, animals, or birds. It's the time when Rain Gods bless all lifeforms on this planet with freshness and rejuvenation. Nature is at its best near monsoon getaways in Maharashtra with colorful flowers blooming in every nook and corner, birds chirping and calling in joyous moods, lakes, and rivers brimming with full sparkle, and sky covered in white and grey clouds. We usually tend to go with our search like "best places to visit near me". But in this blog, you may find a new place to explore.
1. Here is a list of the top 20 best places to visit in monsoon in India –
1.1 Coorg Monsoon Getaways, Karnataka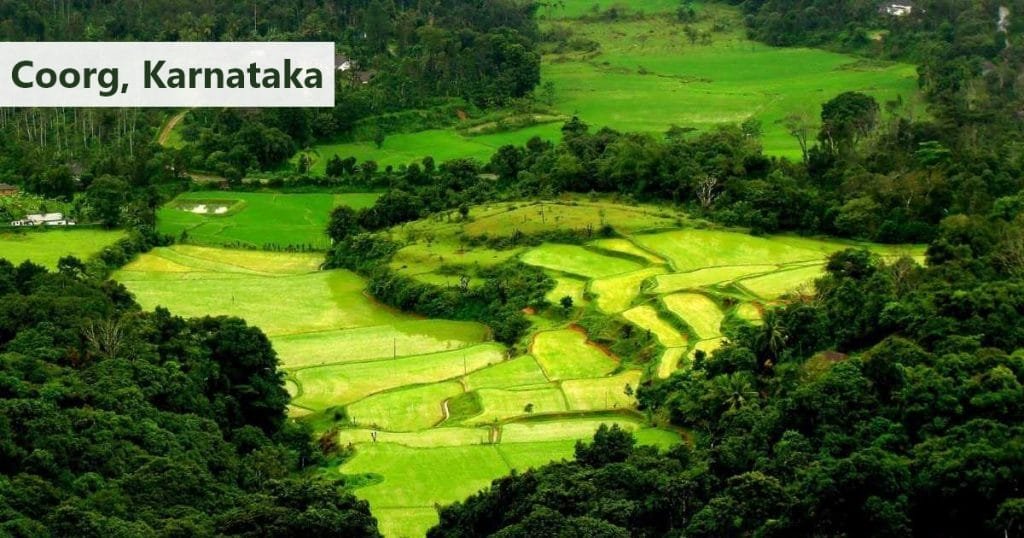 Coorg is one of the wettest places in southern India during the monsoons, but it is a seductive beauty. In the rain, the stunning green landscapes, coffee plantations, and rugged mountain terrain make Coorg seem unreal. It's no surprise that it's dubbed the "Scotland of India." This hill town's majestic beauty, combined with its pleasant weather, would have made for a dreamy escape right now best monsoon gateways.
1.2 Manali, Himachal Pradesh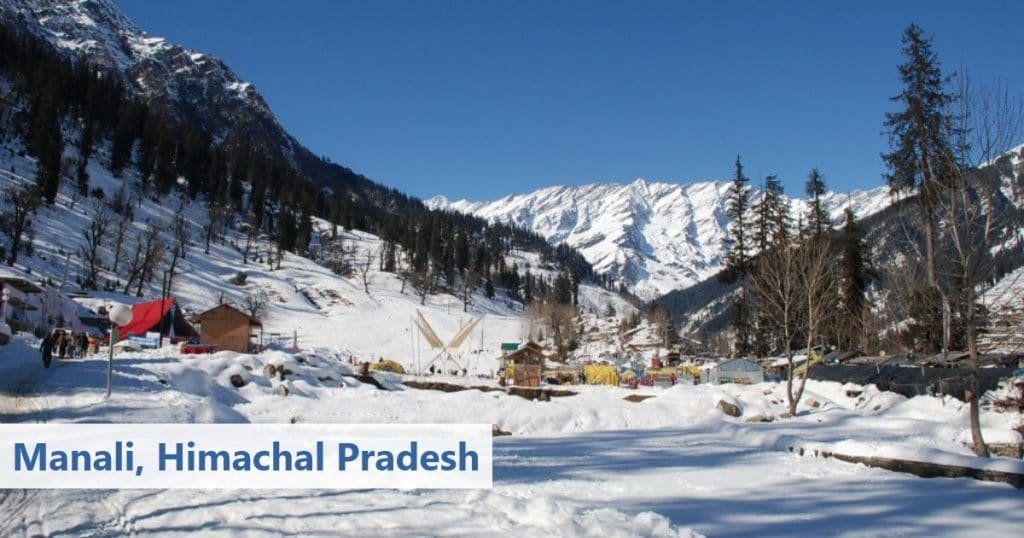 Manali, a charming little hill station tucked away in the stunning Pir-Panjal and Dhauladhar ranges of the Indian Himalayas has long been one of the top tourist destinations in North India, attracting hordes of holidaymakers, honeymooners, and adventure seekers from all over the country.
1.3 Mount Abu, Rajasthan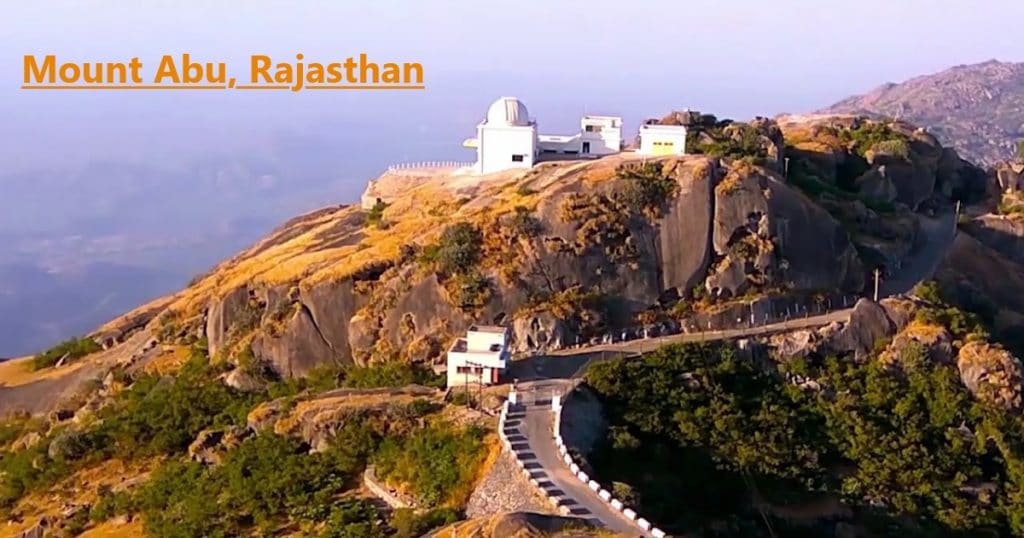 Mount Abu is a lush oasis nestled in the green lap of the Aravallis. During the monsoons, the region becomes lush green, so that one can easily enjoy the natural splendor of its lakes, mountains, and forests. On rainy days, most of Mount Abu's attractions are must-sees. In fact, their royal charm combined with the monsoons creates a memorable experience.
1.4 Ranikhet, Uttarakhand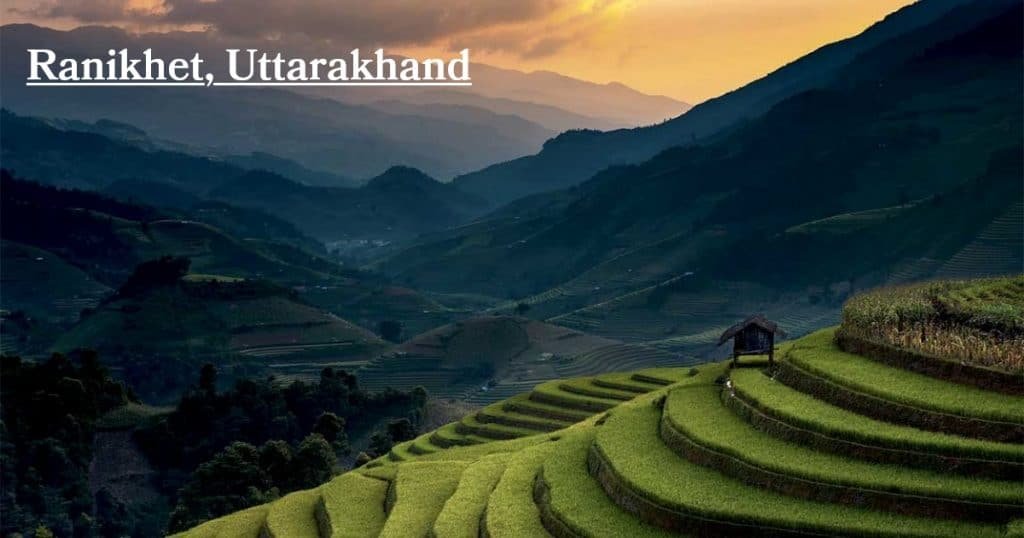 Ranikhet, which literally means "Queen's Meadow," is a charming hill station in the state of Uttarakhand known for its breathtaking natural beauty. The tranquil town offers breathtaking views of pine trees in its lush green forests. Fluffy clouds stream through the forests during the monsoons, transforming the quaint little town into an energizing monsoon destination.
1.5 Darjeeling, West Bengal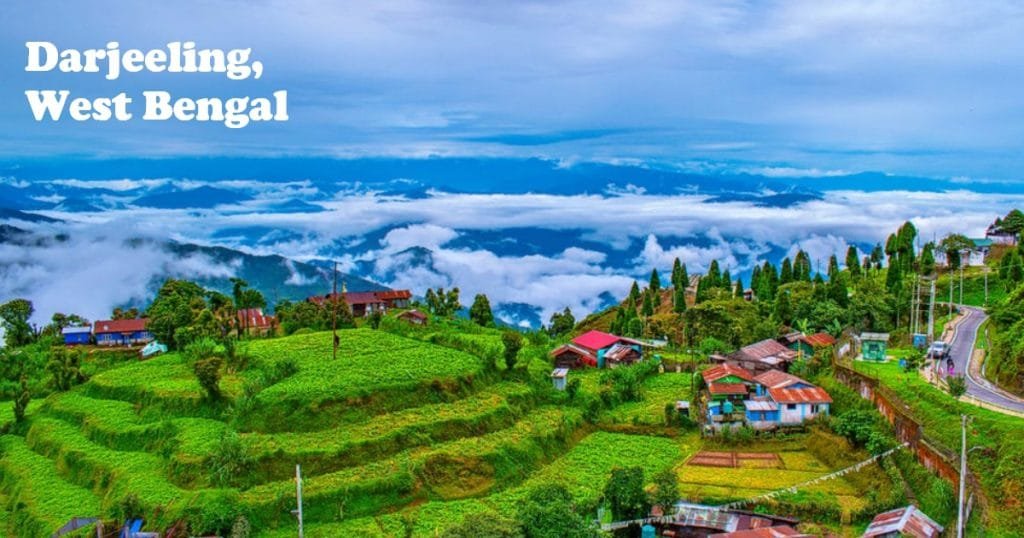 Darjeeling, also known as the "Queen of Hills," is located at the foothills of the great Himalayas and is ideal for a monsoon getaway. During the monsoon, it receives heavy rains, and pristine white blanket envelopes this hill town, making it misty, foggy, and picture-perfect! In addition, the numerous tea plantations along the way are a sight to behold.
1.6 Munnar, South India Monsoon Getaways
South India appears heavenly with its lush greenery, and seeing it drenched in rain makes it one of the best places to visit during the rainy season. And, with all of that, Munnar will undoubtedly provide you with a spectacular view, with silvery mist, vast tea gardens, hills, and so on. It is one of the best places to visit in 2021 Because of its beauty, this hill station has become one of India's most popular tourist destinations during the monsoon season. Munnar is well-known for its trekking trails, sight-seeing, tea gardens, being hypnotized by natural bliss, and indulging in delectable Kerala cuisine.
1.7 Udaipur, Rajasthan
During the monsoon season, this place blooms with more greenery around the lakes and palaces, creating a breathtaking view drenched in rain and majesty all at once. It is one of the best tourist places in India. During this time, the beauty of Fateh Sagar Lake is especially captivating. Riding a boat in the rain with your partner sounds romantic in the midst of those royal architectural wonders. Monsoon is ideal weather for heritage enthusiasts to visit all of the sites such as City Palace, Monsoon Palace, and Lake Palace.
1.8 Kutch, Gujarat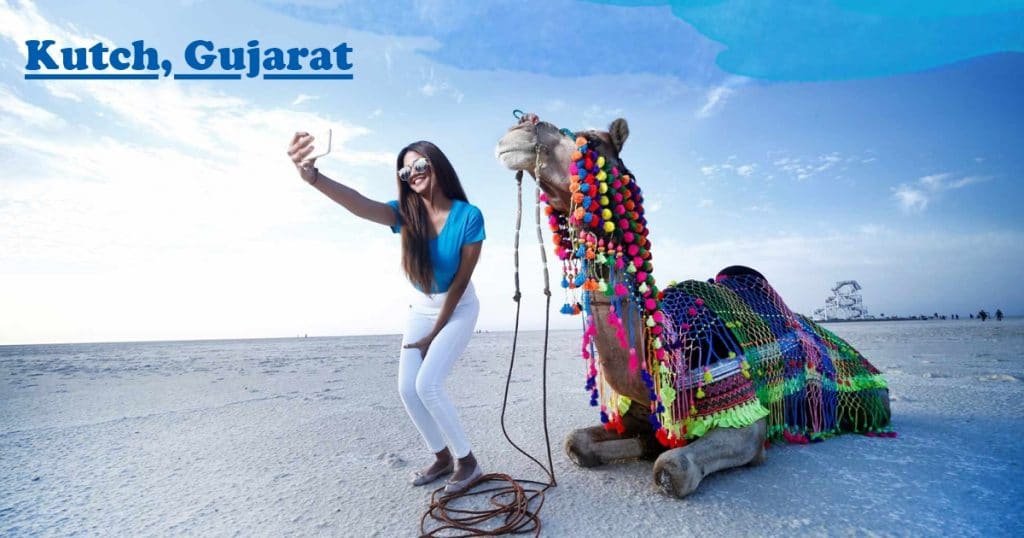 When the monsoon clouds cover the Dhinodhar hill in Kutch, it transforms into one of the most mesmerizing sights. If you want to see the enticing view of the never-ending desert plains touching the horizon, plan your trip during the monsoon season. Because of the scenic beauty that becomes even more captivating when immersed in water, this is the best place for nature lovers. It definitely is the best place to travel.
1.9 Jog falls, Karnataka
If you enjoy nature, the view of Jog Falls during the monsoon season will take your breath away. The beauty of this waterfall is enhanced when it is surrounded by lush greenery. During the rainy season, this is a popular destination for travelers to drive to. Dabbe Falls, Tunga Anicut Dam, Tiger Reserve, Sharavati River, and other attractions are available when visiting this location.
1.10 Kodaikanal, Tamil Nadu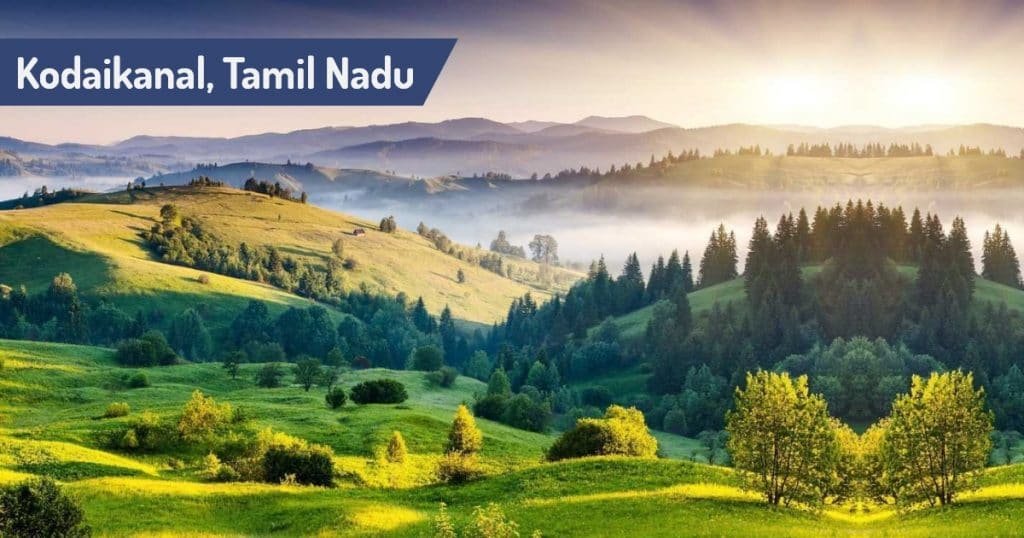 Kodaikanal is a nature lover's dream during the monsoon season if you're looking for the best places to travel. Kodaikanal is the ideal monsoon getaway, with acres of greenery, the delightful scent of rain-drenched mud, mist-covered hills, and verdant landscapes. We wish we could bask in its splendor right now!
1.11 Pondicherry
The postcard-perfect city of Pondicherry looks mesmerizing in the rain, making it one of the best places for beach lovers. The city looks picture-perfect with its old-world charm, surrounded by cute villas, old colonial houses, cobblestoned streets, and a few cafes and bars near the sea. Trying French delicacies in the rain is an experience that foodies will never forget. Pondicherry has a variety of nightlife options for partygoers.
1.12 Spiti Valley, Himachal Pradesh
Spiti Valley is one of the most unusual places in India to visit during the monsoon season, and it has grown in popularity among those who enjoy the calm and mystical atmosphere of the "Little Tibet." It's a fantastic spot for camping and wildlife viewing, and the rain adds to the enchantment. If you seek it, the Lhalung monastery will provide you with a calming effect.
1.13 Orchha, Madhya Pradesh
During the monsoon season, the historical town of Orchha transforms into a magical place. The Betwa River, which runs alongside it, gushes in all its glory, painting the town in green hues. The first showers transform historical monuments, temples, and forts, returning them to their former regal glory. With its picturesque hilly backdrop, the town resembles a life-like painting. Missing out on nature's canvas is a bummer, isn't it?
1.14 Agumbe, Shimoga
Agumbe is a popular trek in South India, especially in August. There are numerous waterfalls in the mountains and valleys, which are a major attraction; there are also ruins of temples dating back to the Hoysala Empire, which is worth a visit. There is a gallery built on a high point of the hills to view the sunset, and you can see all the way to the Arabian Sea from there.
1.15 Harsil, Uttarakhand
Harsil is a name you may be familiar with. In the lap of the Himalayas, it is a haven of breathtaking beauty, peace, and serenity. It is one of the most unusual travel destinations in North India, located on the banks of a river 2620 meters above sea level. It is a haven for adventure seekers, with numerous trekking routes. It is close to Gangotri Dham, one of the most important Hindu pilgrimage sites.
1.16 Lonavala, Maharashtra
A rather cliched tourist destination, but one of the best places to visit during the monsoon season. Lonavala becomes a sight to behold during the rains, engulfed by rain clouds, mist, and lush greenery. And right now, sitting at home, we're missing its enticing greenery, breathtaking waterfalls, and pleasant climate, all of which would be the ideal remedy for our screen-bound eyes and frazzled minds monsoon getaways in Maharashtra.
Read More- MONSOON AFFORDABLE SKINCARE ESSENTIALS YOU NEED TO BUY THIS RAINY SEASON
1.17 Bundi, Rajasthan
If you think Rajasthan is only about deserts, you're mistaken. About 3 hours south of Jaipur, Bundi is one of Rajasthan's classic tourist destinations, surrounded by the Aravallis. Bundi has a spectacular appeal during the rainy season, donning a beautiful green outfit. While there is plenty to see and do, we will miss out on the grandeur of the Teej Festival, which is held in August each year to celebrate the arrival of the monsoons with a colorful street parade and fair. Best place to travel in monsoon
1.18 Alleppey, Kerala
If you want a beautiful place to travel, Alleppey looks stunning during the monsoon season. This place is a visual treat, with lush green fields, beautiful rivers, and the famous backwaters. Imagine taking a boat ride through the backwaters, canals, and lakes while the refreshing misty rain caresses you; isn't that pure bliss? Alleppey, with its abundant natural beauty and incredible Ayurvedic retreats, can rejuvenate our mind and soul. Something we could definitely use right now, don't you think?
1.19 Chail, Himachal Pradesh
It is a tranquil haven for those who want to immerse themselves in nature's splendor. This mountain village looks stunning in a lush green setting during the monsoon season. The most amazing fact is that Chail's weather is pleasant all year. It is ideal for anyone who wants to enjoy the serenity of nature alone or with family. Honeymooners can enjoy the charm and beauty of their relationship in secluded serenity.
1.20 Mussoorie, Uttarakhand
Mussoorie is a popular holiday destination in North India, located on the foothills of the Shivalik ranges of the Garhwal Himalayas in Uttarakhand. Set in the tranquil surroundings of snow-capped peaks and dense deodar forests, this small hill town is ideal for summer vacationers, backpackers, and honeymoon couples.
happy traveling!