India is the world's seventh-largest country Tourist Places, extending from the Himalayan highlands to Kerala's tropical beauty, and from the sacred Ganges to the Thar desert's dunes. Its population of about one billion people is divided into two thousand ethnic groupings and speaks over 200 languages. Explore the best places in this country of diversity.
India boasts an almost limitless diversity of cultures, landscapes, monuments, and places to visit, despite its size and people. There is an variety of Tourist places in India that will never stop to awe and fascinate the traveler, from ancient ruins to fascinating religious monuments, unique towns, and diversified scenery.
Here's a list of the 20 best places of Tourism in India –
1. Varkala Beach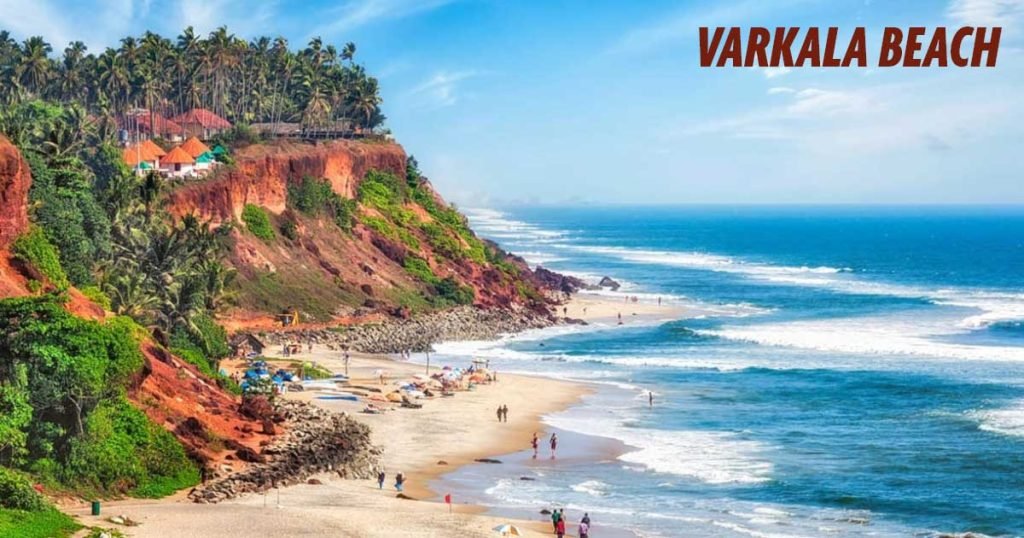 Varkala Beach is popular with tourists who simply want to relax after a day of touring. Its sandy beaches, which stretch along towering cliffs, are ideal for beachcombing, sunbathing, and swimming, which is why Discovery Channel rated it one of the top 10 seasonal beaches in the world. It's also famed for its mineral springs, where bathing is said to cure illnesses and purify sins.
A visit to Janardhana Swami Temple, a 2,000-year-old temple devoted to Lord Vishnu, is recommended for those who want to squeeze in some sightseeing. It is one of the best holiday destinations.
2. Hampi
A trip to Hampi is like visiting a mythical land in another world. A panorama of Beautiful boulders, hills, and ancient ruins contrasted with lush palm groves, paddy fields, and banana plantations creates a popular location for visitors seeking something different. This is certainly one of the best spots to visit in India for both backpackers and seasoned travelers.
Every corner and cranny of Hampi, which is located in the state of Karnataka, has a story to tell and is best explored on a bicycle with a tour guide in tow. Visit the various temples, go rock climbing, climb Matanga hill for breathtaking vistas, or take a ferry ride along the Tungabhadra River – the choice is yours.
3. Jim Corbett National Park
Everyone enjoys seeing animals in their natural habitat.
Because of the dense vegetation, including jungles and forests, it is difficult to observe the tiger – April to June is optimal – but visitors may spot elephants, leopards, rhinoceros, and Himalayan black bears.
4. Leh Ladakh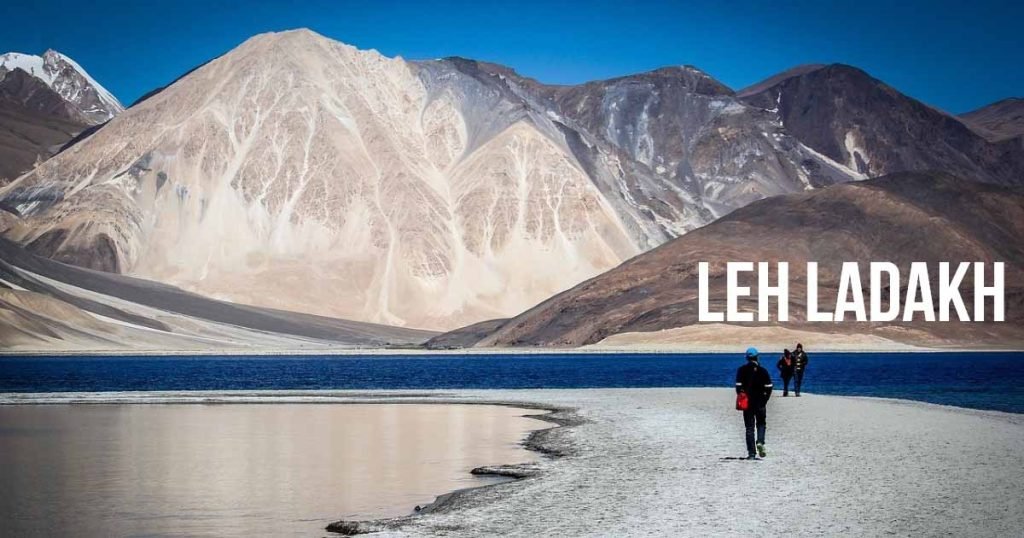 This hilly region in Jammu and Kashmir goes beyond the Himalayas and is home to beautiful Tibetan Buddhist monasteries and gorgeous vistas. This high-altitude region, also known as the "Land of High Passes," is home to primarily Tibetans who are virtually self-sufficient in food and fuel.
You can also go river rafting, trekking, or on a camel or jeep safari. It is also one of the Best holiday destinations travelers seeking an adrenaline rush can find a plethora of adventure activities.
5. Ajanta Caves 
Another Beautiful Tourist Places In India, The Ajanta Caves are a series of rock-cut cave monuments that date back to the 2nd century BC. The spectacular Ajanta caves were abandoned in 650 AD and forgotten about until 1819 when they were discover by a British hunting team.
Because of their solitude, some of their works have survived in excellent condition to this day. Battlefields, sailing ships, city streets, teeming animal-filled forests, and snow-capped mountains are all shown in the well-preserved murals. The city of Aurangabad serves as a gateway to both the Ajanta and Ellora Caves, both of which are breathtaking.
6. Harmandir Sahib
The Golden Temple, also known as the Harmandir Sahib, is the most important sacred site for Sikhs and the main tourist attraction in Amritsar.
Guru Ramdas ji began construction on the temple in the 16th century. Maharaja Ranjit Singh decked the upper levels of the temple in gold in the nineteenth century. It's a beautiful temple that's always bustling with visitors from all across India, eager to visit a site they've only seen on television.
7. Gandikota
Gandikota, labeled "India's Grand Canyon," is a little settlement on the right bank of the Pennar River that is steadily gaining recognition in the tourism business. The Grand Canyon-like gap produced by the river Pennar cutting through the Erramala hills is well-known. The Gandikota Fort, one of India's largest forts and a defensive wall built in the 13th century, is one of the destination's most popular attractions, with many visitors walking along the wall to enjoy a stunning view of the tranquil river below.
After your Fort excursion, visit the Malyavanta Raghunatha Swamy Temple and Madhavaraya Temple in the village proper for an unforgettable experience.
8. Mysore
One of the Best holiday destinations Mysore, a city in the southwestern Karnataka state, lives the life of a genteel Maharaja. The astoundingly ornate Mysore Palace, a three-story stone palace with marble domes and a five-story tower that stands 44 meters tall, is the destination's drawcard.
However, the city is more than simply its royal palaces, and there are other worthwhile attractions to include on your schedule. Visit the magnificent Brindavan Gardens, which are located below the Krishna Raja Sagara Dam, the Mysore Zoo, Karanji Lake, or the Shivanasamudra Falls to see birds and animals, ponder your life's purpose, and marvel at one of India's most stunning waterfalls.
9. Taj Mahal
The Taj Mahal in Agra is a massive white marble monument erected by Mughal emperor Shah Jahan in remembrance of his favorite wife between 1632 and 1653.
The Taj Mahal has several other lovely buildings, reflecting pools, and huge scenic gardens with flowering trees and plants in addition to the white-domed marble monument.
10. Ooty
Surprisingly these beautiful Tourist Places In India are easy to get away from the noise and bustle of the city and head out into more calm locations where you can commune with nature. Its Raj-era bungalows retain traces of its British colonial heritage, adding high-culture flair to its gritty Indian elements.
Adventurers that are very busy will never run out of things to do. Trekking , boating on Ooty Lake, hiking at Mukurthi National Park, or mountain biking at Ooty's famous Mountain Bike Park are just a few of the activities available.
11. Pushkar
Pushkar is regarded as one of India's oldest cities, with intriguing relics from a bygone era. It is a must-see for you it is one of the Best holiday destinations. Investigate some of the most intriguing places here to make your vacation more enjoyable.
This small town boasts a variety of activities, world-class resorts, and the Brahma Temple, which is the only one of its kind in the world. Also, don't forget to pay a visit to the famous fair, which is greatly anticipated here.
12. Khajuraho
The Khajuraho collection of temples mixes art and sexuality, resulting in some of the finest medieval temple art in the world, not only in India Tourist Places. Only around 25 of the original 85 temples remain today, which were built around the 10th century.
The carvings and sculptures portray women's typical lifestyles in medieval periods, and the temples are the world's largest complex of Hindu and Jain temples.
13. Rishikesh
Known as a bustling metropolis Rishikesh is one of those places that has a lot to offer in its bosom .
Rishikesh, which is also home to the Garhwal Himalayas and the sacred Ganges, is one of the country's oldest cities. When it comes to attractions to visit in and around Rishikesh, the city has a long list to offer its tourists.
14. Kanha National Park
Kanha National Park is one of Asia's most stunning wildlife reserves and one of India's best sites to see a tiger. Kanha's thick sal and bamboo forests, and ravines inspired Rudyard Kipling's classic novel "Jungle Book" and make it one of India's top tourist destinations.
15. Jaisalmer
Jaisalmer is the typical desert town and one of the Beautiful Tourist Places In India, nestled in Rajasthan's extreme westernmost region, close to the Pakistani border. The "Golden City's" yellow sandstone walls rise from the Thar desert like a scene from Arabian Nights.
Uncontrolled commercialism has tarnished yet despite the touts and tour buses, it remains one of India's most popular tourist destinations.
16. Dharamshala
This is, without a doubt, the ideal location for your Vacations. Dharamshala, located at the top of Kangra, has become one of the most popular tourist destinations in the world. It is a safe haven for Tibetan evacuees as well as the seat of the Tibetan faction's fourteenth Dalai Lama.
Dharamshala provides everything for a perfect occasion, with thick pine and deodar backwoods. And varied streams, cold sound air, an appealing atmosphere, and the nearby snowline.
17. Ellora Caves
Ellora Caves, one of the world's greatest monastery-temple cave. It is best India tourist attractions complexes of rock, takes cave art to new heights. Only 34 of Ellora's 100 caves are expose to the public. The Kailasa Temple, which is twice the scale of the, has the world's largest single rock excavation. The caverns were built between the seventh and ninth centuries and are dedicate to Hindu, Buddhist, and Jain deities.
18. Ranthambore
Ranthambore is a place in Rajasthan that boasts the Ranthambore National Park which is one of India's most well-known Best holiday destinations. This list will help you find the top locations to visit in Ranthambore. Ranthambore National Park, for example, attracts visitors its diverse collection of rare creatures and winged animal species. The three lakes in the recreation center's vicinity improve the overall quality of the area. As a result, the recreation center and its might be co one of the most important places to visit in Ranthambore.
19. Thikse Monastery
When visitors to Tibet encounter Thikse Monastery, they may believe they are seeing things Tourist Places. This is due to the 12-story structure's resemblance to Lhasa's Potala Palace is located in Ladakh, India. It's at a high altitude, like its Tibetan inspiration: 3,600 meters.
The highest statue in Ladakh is a 14-meter high portrayal of Maitreya, which in a temple honoring the Dalai Lama's visit in 1970. Stupas and wall murals, as well as other important Buddhist art, can be found here.
20. Darjeeling
It is a small town in northeast India known for its tea, railways, and natural beauty. Darjeeling tea is light in color, aromatic, and relaxing to drink. The leaves are grown on the outskirts of town on the hills. It is one of the famous India tourist attractions. A three-hour car ride from the nearest airport or a seven-hour trip on the Darjeeling Himalayan Railroad, also known as the "toy train," are the only ways to get there.